Claim Your Outcome: Choose Your Own Adventure pt 3
by Candice Coates | 12:01 pm, October 28th, 2019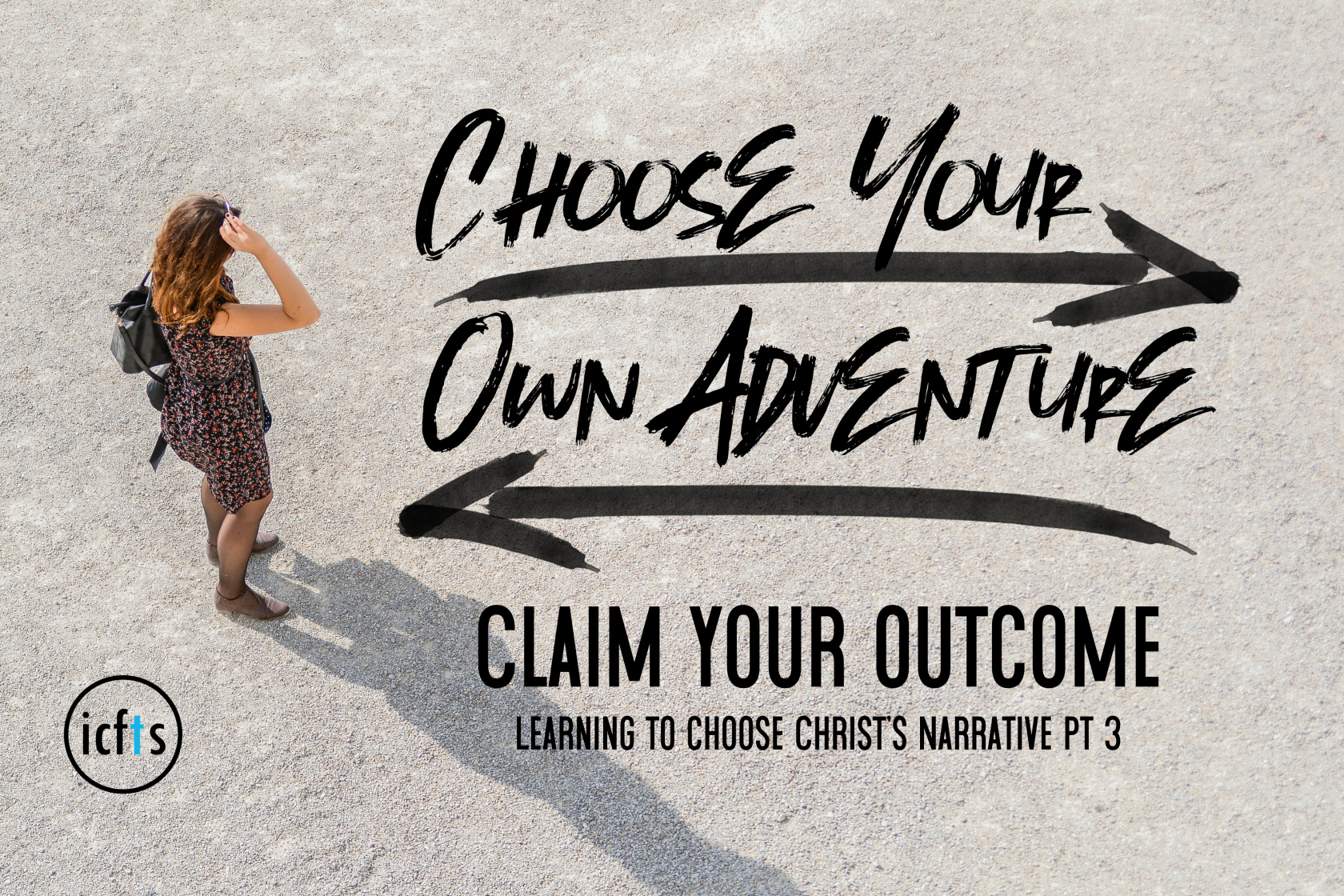 The choice is yours'. We've heard that in many different scenarios but often times we tend to shun away from that conceptual truth when it comes to our faith-walks.
Yes, we as children of God, creatives seeking His divine purpose for our lives, have surrendered our lives and eternity to Him. Yes, we like Christ Jesus, should daily be in submission to His plan with a not our wills but Yours ever on our lips. In short, His will should always be our will…but we do have a choice.
THE CHOICE TO TRIUMPH
"See, I have set before you today life and good, death and evil, in that I command you today to love the Lord your God, to walk in His ways, and to keep His commandments, His statutes, and His judgments, that you may live and multiply; and the Lord your God will bless you in the land which you go to possess." ~DEUTERONOMY 30:15-16
From the onset of creation, our Heavenly Father has given us choices, choices that would dictate the course of our lives. It is never His intention for any of us to become legalistic or robotic in our walks of faith, but to walk authentically and wisely, seeking Him as our Shepherd, the One Who lays down His life for us.
For this reason, He gives us a choice, never forcing us unto Him but calling us to Him time and time again. He wants us to walk with Him as co-creators of our destinies. Sure, there are certainly circumstances that demand one or two options–either the wise or the unwise choice–but there are many points in our walks of faith that there are several doors set before us that are benign. We get to choose which one we will walk through and all of them lead to a good place.
CHOOSING THE GREATER OUTCOME
When we choose to change our minds with each circumstance and trial that comes, to not yield to our emotions nor the lies of the enemy, but to focus on Christ's Word by faith, we position ourselves to be changed in our responses.
When we choose to change our responses, choose to lean into Him, meditate on His word, trust Him and praise Him even when things do not make sense, we enable ourselves to gain clarity and step ahead in our victory.
And when we do this, we experience the promise of the triumphant outcomes that Christ promised us from the beginning. We ultimately choose our outcome! We choose to stand in line and in agreement with Him.
THE REWARDS IN A CHOSEN OUTCOME
There are several rewards found within the outcome birthed by choosing Christ's narrative.
1. PEACE: One thing that I have personally learned as I choose to take Christ at His Word, and choose to look to Him as the unchanging Word, even when circumstances say otherwise is that my inner man is flooded with peace. Isaiah 26:3 says, "You will keep him in perfect peace, Whose mind is stayed on You, Because he trusts in You." Choosing Christ's narrative for the adventure of our lives means we are choosing to trust.
2. INCREASE OF FAITH AND GLORY: When we see the tangible fruits of our choices in our lives, the good fruits, our faith increases as does our expectation. We begin to increase in our expectations of what Christ can do, especially when He has already said what He will do. We are eager to step out further into places of faith that we've never been before. Second Corinthians 3:18 says, "But we all, with unveiled face, beholding as in a mirror the glory of the Lord, are being transformed into the same image from glory to glory, just as by the Spirit of the Lord."
3. WE TAKE POSSESSION OF THE PROMISE: The Lord Jesus makes it clear that we cannot earn from God what Christ Himself has already purchased for us. But as with any good father, our Heavenly Father will not release our inheritance if we prove immature and unable to maintain what it is that He has for us. But when we consistently put to death our flesh and pursue His pathway by submitting to His Spirit, even when we want to do the opposite we are showing our consistent maturing. We are posturing ourselves to receive. Galatians 6:9, "And let us not grow weary while doing good, for in due season we shall reap if we do not lose heart."
Choosing, making choices daily is all a part of our faith-walk. The daily acts are woven into our growth and development as children of God, all making a perfect circle and cycle of choosing and trust.
I pray that all of us will continue to, or even simply begin, to choose the adventures that Christ has penned for us, that we will choose to trust and choose to triumph!
Recap of Adventure Tools:
#1. The first step in choosing Christ's adventure for our lives is to choose to allow our minds not to be swayed by our circumstances.
#2. The second step in choosing Christ's adventure for our lives is to choose our responses to the circumstances. We choose to fuel our response by faith and truth, and not fear and doubt.
#3. The third step in choosing Christ's adventure is to be expectant to receive His good! Trust Him and trust in His promised outcome.
*Click to read the INTRO of this series, PART 1, or PART 2.
~Dream. Imagine. Believe. Do. CONQUER!
–Candice Coates is an author, blogger, and contributor to Ambo TV. This article originally appeared on her website www.icameforthesoup.com.