Church Saved By Last Minute $2 Million Donation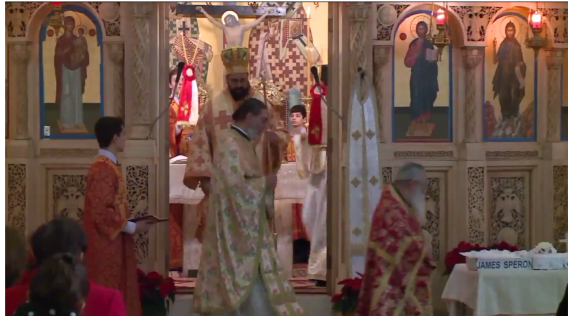 The oldest Greek Orthodox church in the midwest has been saved by a mysterious donation that came within hours of the church going up for auction.
Holy Trinity Greek Orthodox Church, the Chicago-based congregation, received the anonymous gift early Friday morning after fighting to save its property from its $8 million debt. Although the exact amount of the donation has not been revealed, it is believed to be around $2 million, which will meet their immediate financial needs.
According to the church's priest Father Nicholas Jonas, the $2 million will delay the auction while the church files for bankruptcy.  During the bankruptcy process, Holy Trinity intends to raise funds by selling its school, the Hellenic American Academy that was founded in 1907 as the Socrates School, the first full time Greek School in the United States.
The 121-year-old church, which is also the second oldest church in the country, has had financial troubles for years as it dealt with the changing demographics of the area. The Belmont neighborhood was once a vibrant Greek Community, but as Greek families and businesses have moved out that is no longer the case.  This shift in landscape invariable impacted the church.
In November of this year, the church received a judgment of foreclosure.  In a press release provided via Facebook, Jonas did not go into the specific reasons for the foreclosure, only attributing it to "economic and legal pressures hurled against [the church]."
MB Financial Bank was to receive title to the church's property on December 14, 2018, at 10:30 am and auction off the property.  According to reports, the church was going to be demolished to make way for a new strip mall.
In his press release, Jonas called for a prayer service the night before the transfer of the property to the bank. 
"Therefore, the evening before, Thursday, December 13, at 7pm, a Paraclesis (Supplication) Service will be offered for our beloved home…our Holy Trinity," wrote Jonas, "Please come and offer up prayers to our Lord and Saviour Jesus Christ through His All-Holy Mother…Pray that the waves that have turned against us be ceased!!!"
The church's prayers availed, and it was spared by the eleventh-hour blessing.  For Jonas, this is nothing short of a Christmas miracle. 
"We prayed for a miracle to happen, and we didn't give up," Jonas told CBS News, "Late last night a group of guardian angels came forward."
(images/ screegrab)