Christian Author Talks God's Faithfulness After Miscarriage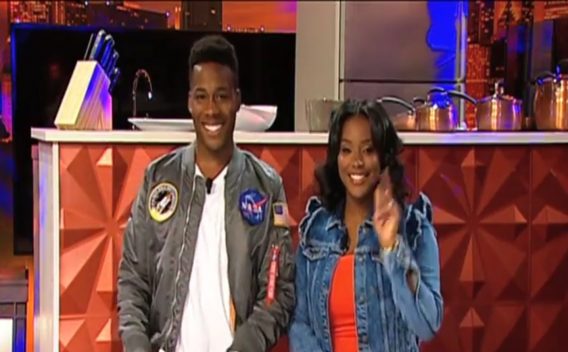 On her 26th birthday, Christian author Brelyn Bowman is reflecting on God's goodness after overcoming a miscarriage.
Brelyn is married to gospel singer Tim Bowman Jr. Before exchanging vows, she made a name for herself as a "viral virgin" after receiving a purity certificate from her gynecologist.
For years, the author and entrepreneur has been transparent about both the highs and lows in her life. This week was no different.
In honor of her birthday, a pregnant Brelyn shared how faithful God had been to her.
"Last year at this exact time I experienced a miscarriage.. needless to say I was heartbroken, but this year Sofie woke me up kicking the mess out my side as if she knew I needed a full reminder that GOD IS FAITHFUL," she wrote in a telling Instagram post. "The devil tried to hit me with a baby cold but I'm choosing to enjoy this day because it's a reminder of God's goodness! Whatever you do, don't stop believing!!"
She encouraged people who were reading to be strong in spite of their circumstances.
"No matter what comes up keep pressing forward and smile through it," she wrote. "You're stronger than you think!!"
Brelyn is the daughter of Pastor Mike Freeman from the Spirit of Faith Christian Center in Maryland. She is also the founder of the digital women's group, Sister Survival Kit.
At the tender age of 13, she took a vow of celibacy. Three years ago she released a book about that journey called, No Ring No Ting.
"In a world where sexual perversion is so prevalent, it's taboo to be celibate… yet alone a virgin! Well, not for Brelyn Bowman," a description of the book reads. "She was a 22 year-old virgin when she married Timothy Bowman, Jr., also a virgin. Brelyn Bowman takes you on a journey through her path of purity."
In a former interview with The Christian Post, Brelyn explained that while she advocates for purity she does not condemn people who have taken a different path.
"My story is really to push and encourage others. A lot of people aren't virgins and missed that mark," she said. "That doesn't mean God doesn't love them; that doesn't mean that He's going to condemn them. It means they can start a new life, start over and be healed from soul ties, unforgiveness, bitterness, and all that stuff."
(Photo: screen grab/The Word Network)