Charlamagne Reveals Hesitation Answering T.D. Jakes Altar Call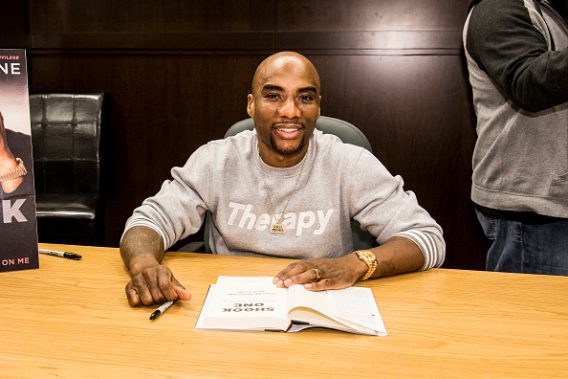 Lenard McKelvey, the syndicated radio personality who many know as "Charlamagne tha God," often streams Bishop T.D. Jakes' sermons online. Recently, he visited the preacher's Potters House church in Dallas, Texas and explained why he decided to walk to the altar during the service.
Charlamagne recently opened up to Jakes about his first experience at his church earlier this month. In the conversation posted to Jakes' YouTube page, the media personality spoke about how good it felt to visit the church in person.
"It was incredible. It felt like a hug," he said. "It felt like shrimp and grits. You know how you just feel that warm full feeling."
During one portion of his sermon, Jakes did what preachers in many denominations do. He invited people to come to the altar to accept Jesus Christ as their Lord and savior.
"Some people would rather die in the womb than walk in the light, but if that's not you break away and get your own here now," Jakes said during the sermon.
Charlamagne admitted that he initially hesitated when hearing the altar call.
"At the end when you were telling everyone come to the altar and give yourself to Jesus I was sitting there and I was hesitant for whatever reason," he said. "I kept praying to myself."
At one point, the radio personality says he believes there was a divine invitation from God to walk out of the comfort of his seat to the altar.
"It was like this mad sea of people … then it cleared and it was just me and [this woman]. It was almost like God saying, 'alright now's your time,'" he told Jakes. "And then you said, 'ok this is your last chance to walk up here.' So I just walked out there and started praying but the sermon itself was just so timely man I don't know; it just touched me in a different way."
(Photo: Timothy Norris/ Getty Images)