Carson Wentz Invites New Eagles WR Golden Tate To Church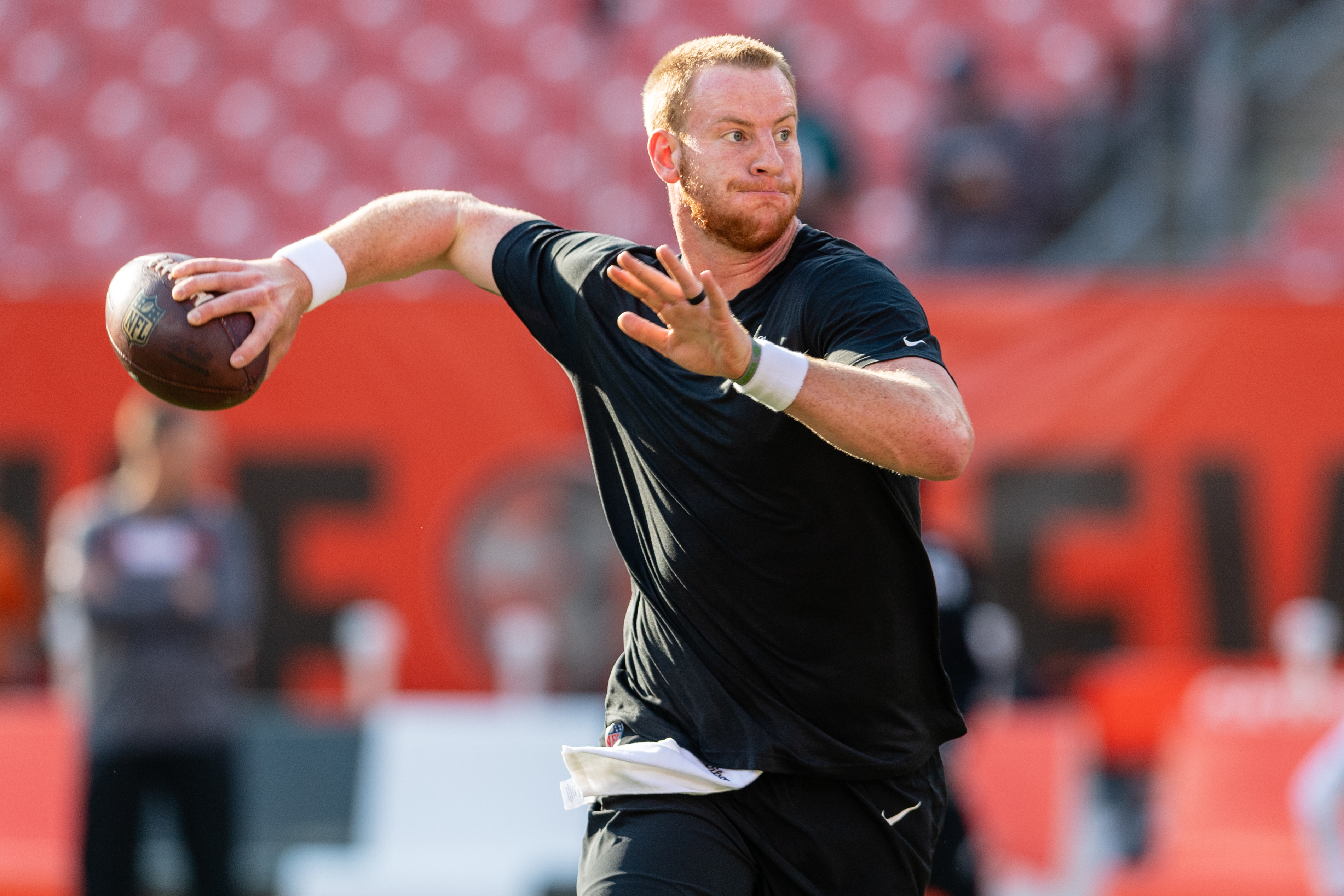 Philadelphia Eagles' new wide receiver Golden Tate was welcomed by the team's quarterback with an invitation to church this week.
Tate was traded from the Detroit Lions to the Eagles last week, and revealed that his new teammate was trying to build a relationship with him off of the football field.
"He invited us to church yesterday which was important to my wife and I. Unfortunately I wasn't able to go because I had to study my playbook but my wife went," Tate said of Wentz. "You know we're already just trying to build a relationship."
A number of Eagles players have been known to be vocal about their strong faith in God.
Eagles guard Stefen Wisniewski previously spoke about how much the players' faith has impacted the team.
"If the Christian guys on the team are lovin' everybody, encouraging everybody, having great attitudes, those kinds of things helped build an atmosphere that you want to have on a football team," Wisniewski said in a previous Philly.com report.
Wentz revealed how much the Christian brotherhood has gotten him through tough times last season.
"The brotherhood is what got us through," he said. "Being able to do life together with other believers who are like-minded, who realize there's more to this life than just football."
The QB has had to overcome tearing his ACL last season which led to him being sidelined for some time. However, his faith is what has allowed him to stay strong in the midst of tough times.
"Being able to turn to Jesus, knowing He has a plan, even though it might suck at the moment — just putting your trust in Him, and having guys around you, supporting you, encouraging," he said. "Resting on God's word to get you through. Without that, who knows what you'd turn to?"
(Photo by Jason Miller/Getty Images)