Blessed Under Pressure: Faith For Creatives
by Candice Coates | 3:26 pm, January 28th, 2019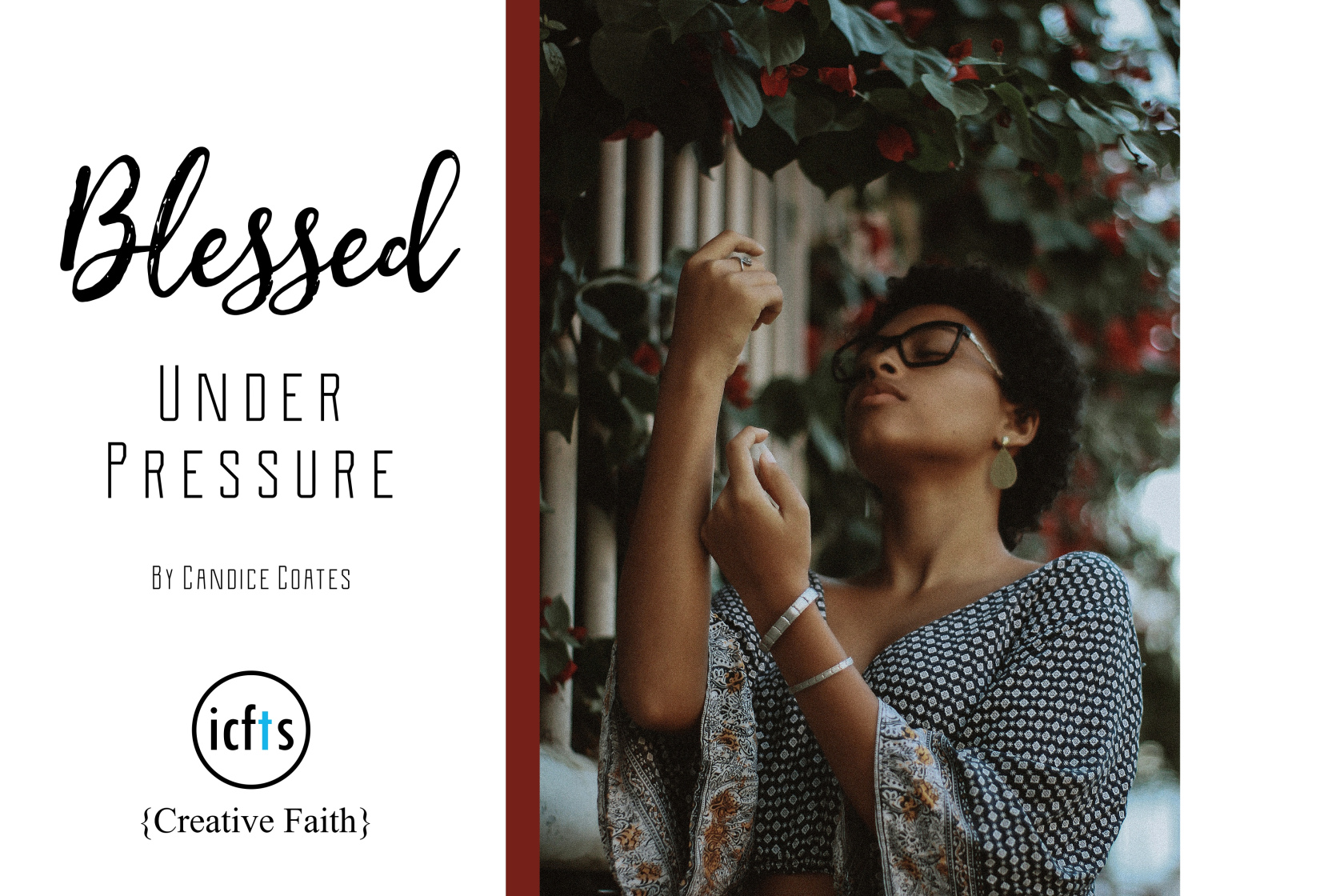 "…being confident of this, that he who began a good work in you will carry it on to completion until the day of Christ Jesus."~PHILIPPIANS 1:6
As I sat, several years ago, and practiced calligraphy with a pen I had never used before, I noticed that when I didn't apply the right amount of pressure with my hand, the inky lines would break and lose their fluidity.
They lacked perfection.
I continued to draw more curved lines all in the attempt to make the perfect, curvy, line with thick sections here and thin, fine sections there, repeating the pattern, all without breaks. As I continued to draw the Holy Spirit gave me a revelation.
Just like with that pen in my hand, Christ Jesus is working with us in His hands. He is working with us to get us to do greater things that we have never done before. Just like with the pen, He must apply the right amount of pressure at the right time to get our 'lines' perfect, fluid, without breaks.
The task on our end can seem frustrating but in the same token, we must keep in mind that the pen has no opinion about the pressure the calligrapher applies to it. It just goes with the flow and allows the artist free reign to do with it what they know is best in order to achieve the most beautiful of results.
Eventually, when time to explore my lettering comes, my hand will learn the right rhythm and the lines will flow beautifully. Let us decide to be like the pen in our Daddy God's hand.
Let us learn His rhythm, resting and trusting, knowing the pressure that He applies one day to the next may seem hard on our end but it is all for the goal of bringing forth beauty that He knows He can achieve through us if we allow Him to have His way…Be blessed…even under the pressure.
~Poeima, Poetry in Motion
Candice Coates is an author, blogger, and contributor to Ambo TV.  This article originally appeared on her website www.icameforthesoup.com.