Bishop T.D. Jakes Explains Blessing Of Being Crushed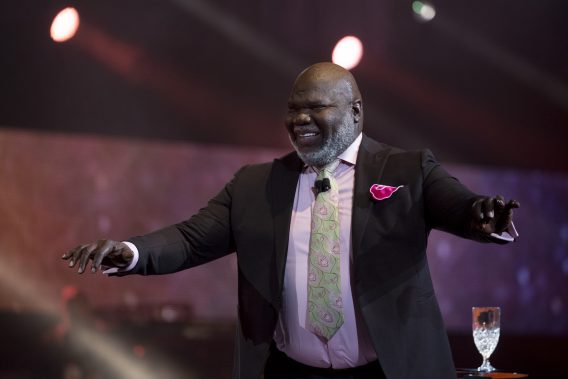 Bishop T.D. Jakes is explaining the importance of enduring hardships instead of fearing them.
In his new book, Crushing: God Turns Pressure into Power, the senior pastor of the Potter's House church in Dallas, Texas speaks about how people can remain faithful in spite of their suffering.
In a recent conversation with Christian Headlines, Jakes revealed that a lot of people don't want to undergo the painful parts that may lead to their blessings.
"Most people want the promise and not the process," he said.
While Jakes is a renowned pastor with successful endeavors outside of the church he insisted that none of those things make him exempt from experiencing life's struggles.
"When God called me into ministry my desire was to be effective, not famous," he said. "Many people think that when they get to a certain status of success that life's problems will cease. That's just not true."
In his latest book, Jakes gets personal about some of those problems.
"I thought it would encourage people to hold on," he said of his transparency.
A description of the book on Amazon calls it Jakes' most personal book yet.
"In his most personal offering yet, Bishop Jakes tells crushing stories from his own journey-the painful experience of learning his young teenage daughter was pregnant, the agony of watching his mother succumb to Alzheimer's, and the shock and helplessness he felt when his son had a heart attack," the description states. "Bishop Jakes wants to encourage you that God uses difficult, crushing experiences to prepare you for unexpected blessings. If you are faithful through suffering, you will be surprised by God's joy, comforted by His peace, and fulfilled with His purpose."
With his new book, Jakes hopes to continue to inspire people.

"Crushing will inspire you to have hope, even in your most difficult moments," he said. "If you trust in God and lean on Him during setbacks, He will lead you through."
(Photo by Cooper Neill/Getty Images for MegaFest 2017)