Allyson Rowe Encourages People Who Fall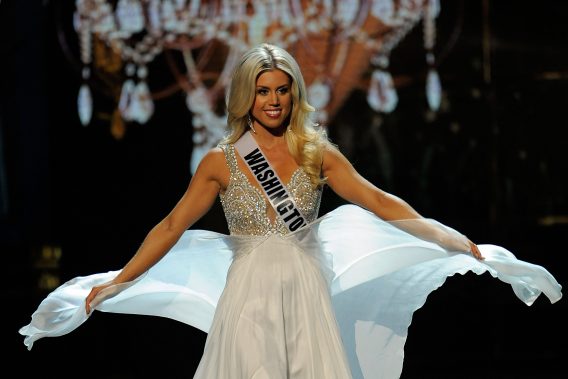 Allyson Rowe is reminding people that they can keep progressing in their walk with God even when they stumble and fall.
"We all fall. We all get tired," she wrote on Instagram. "We all have moments when we feel like we can't keep going. The ones who make it to the finish line aren't those who are better or more qualified. They're those who simply continue to get back up every single time."
The former Miss Washington USA 2014 turned Christian speaker encouraged people to focus on getting back up after a fall or misstep.
"Today is the perfect day to GET BACK UP. Don't give the enemy permission to hold you down any longer. Write him a note on the bottom of your shoe and let him read it from beneath your feet- where he belongs," she wrote. "Remind him that you have things to do, places to go, and assignments to fulfill + you don't have time for his schemes. #BoyBye."
With a humble heart that remains focused on Jesus, Rowe insisted that people should never believe that they cannot overcome the challenge ahead of them.
"Keep your heart humble and positioned toward Jesus. Repent if need be," she wrote. "Do what needs to be done. But never ever believe you can't get back up. God's grace IS sufficient. And remember, we don't fight FOR position. We fight FROM it. (Victory) "
She closed her message by backing it up with the scripture Proverbs 24:16 which states, "Although a righteous person may fall seven times, he gets up again, but the wicked will be brought down by calamity."
On her website, Rowe gives supporters of her ministry a glimpse of how many times she has fallen and gotten back up.
"Having overcome self-image issues, eating disorders, and a long term destructive relationship, God has raised her up with a fearless passion to see others released into full freedom in their God-ordained identities, and see them set free from any chain that would try to bind them," her website states.
(Photo by Stacy Revere/Getty Images)