4 Reasons We're Excited About New Ambo TV Show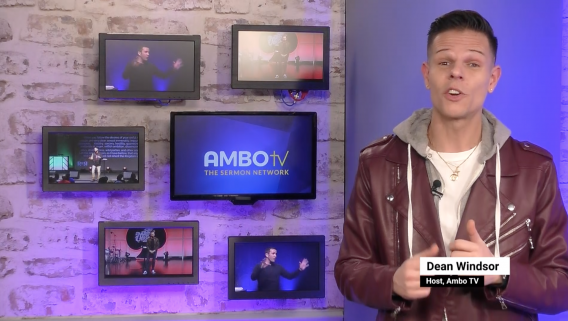 Ambo TV is officially joining forces with the Total Living Network, better known as TLN.
If you're reading this and don't know exactly what that means, don't worry. We have all of the information that you need to know and the reasons that you should be excited about this new partnership.
1. Our Show Takes You On A Unique Journey.
Most hour-long sermon programs focus on one preacher's message. On Ambo TV's new show, we will take a look at a smorgasbord of messages from numerous preachers across the nation.
This means each hour-long program will be packed with inspiration, different preaching styles and something for just about everyone.
2. You Have Help Dissecting Sermons
While inspiration impacts everybody differently, Ambo TV personality Dean Windsor is hosting our new series which will feature in-studio discussion from fellow believers.
Our first show features an eclectic mix of segments of sermons from Fresh Life Church in Kalispell, Montana, Hope Church of Warner Robins, Georgia, and Northridge Church in Rochester, New York and some thought-provoking discussion about their messages.
3. We Can Reach More Souls
The mission is always the great commission and Ambo TV is working to spread the gospel with our new program. Our partnership with TLN means that we are able to inspire an audience of 4.5 million broadcast, cable, and satellite television viewers.
For people who may not have TLNC-Chicago Comcast channel 138 and San Francisco TLN-West channels, our program will also be made available to stream 24/7 on OTT platforms like Roku, Amazon Fire TV, Android TV and the TLN website.
4. This Is An Exciting Program For Young Believers
Ambo TV Chief Content Officer, Brooke Girley said it best, our partnership with TLN is exciting!
"We are excited about our partnership with TLN and the opportunity to bring compelling sermons from next generation pastors to a broader audience," Girley says. "Our unique one-hour sermon program is exactly the type of show younger Christians will be excited to watch."