Yvonne Orji Explains How Her Faith Helped Through Breakup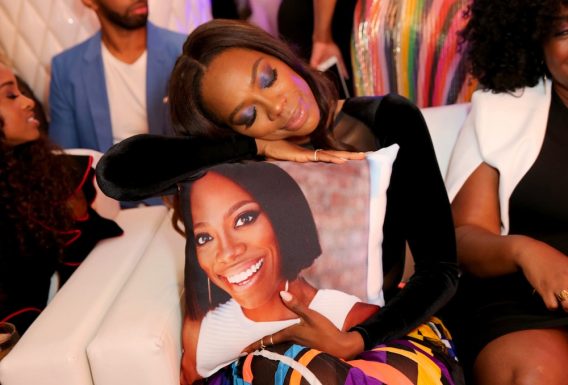 There's a reason Yvonne Orji is doing so well after recently breaking up with NFL player-turned-analyst Emmanuel Acho.
Orji, the "Insecure" actress who often talks about her Nigerian roots, personal life and faith on the podcast "Jesus and Jollof" recently revealed that she is newly single and handling things pretty well. She recalled her podcast co-star Luvvie showing concern for her when she seemed to be handling things so well.
"But before you you start saying 'O, oh ayaaaa. Nooooo!' Guys, hey. You see me? I'm happy. I'm actually so happy," she said on her podcast. "Luvvie I remember when you called me. Luvvie called me and was like, 'It's okay, you can be mad!' I was like, 'no I'm OK.' 'No, you'll feel it tomorrow.' 'Luvvie, I'm ok!'"
There's a reason Orji says she is doing so well. She trusts that the same God who saw her through other tough situations will see her through this one.
"I just have to say, the reason why I am so good and so happy is because I know how God works," she said. "I have seen God's MO so many times, that like in the way that you can be like, 'Aw man, but I thought this was it! I thought this was the one!' God be like, 'Oh that's what you thought? I got the goods for you.'"
The actress recalled that her breakout t.v. role and recent home purchase were examples of how much God had His hand over her life in times when she thought that things would go in a different direction.
"It happened in my career when someone offered me a show and I was like, 'This is it!' and then the show went to nowhere and then I got borderline depressed," she said. "Cut to 'Insecure.' Cut to my life has changed. And it happened again with the house."
(Photo : Rachel Murray/Getty Images for Bumble)