World Champion Boxer Manny Pacquiao Brings His Faith into Death Penalty Debate
by Dean Windsor | 11:20 am, August 12th, 2019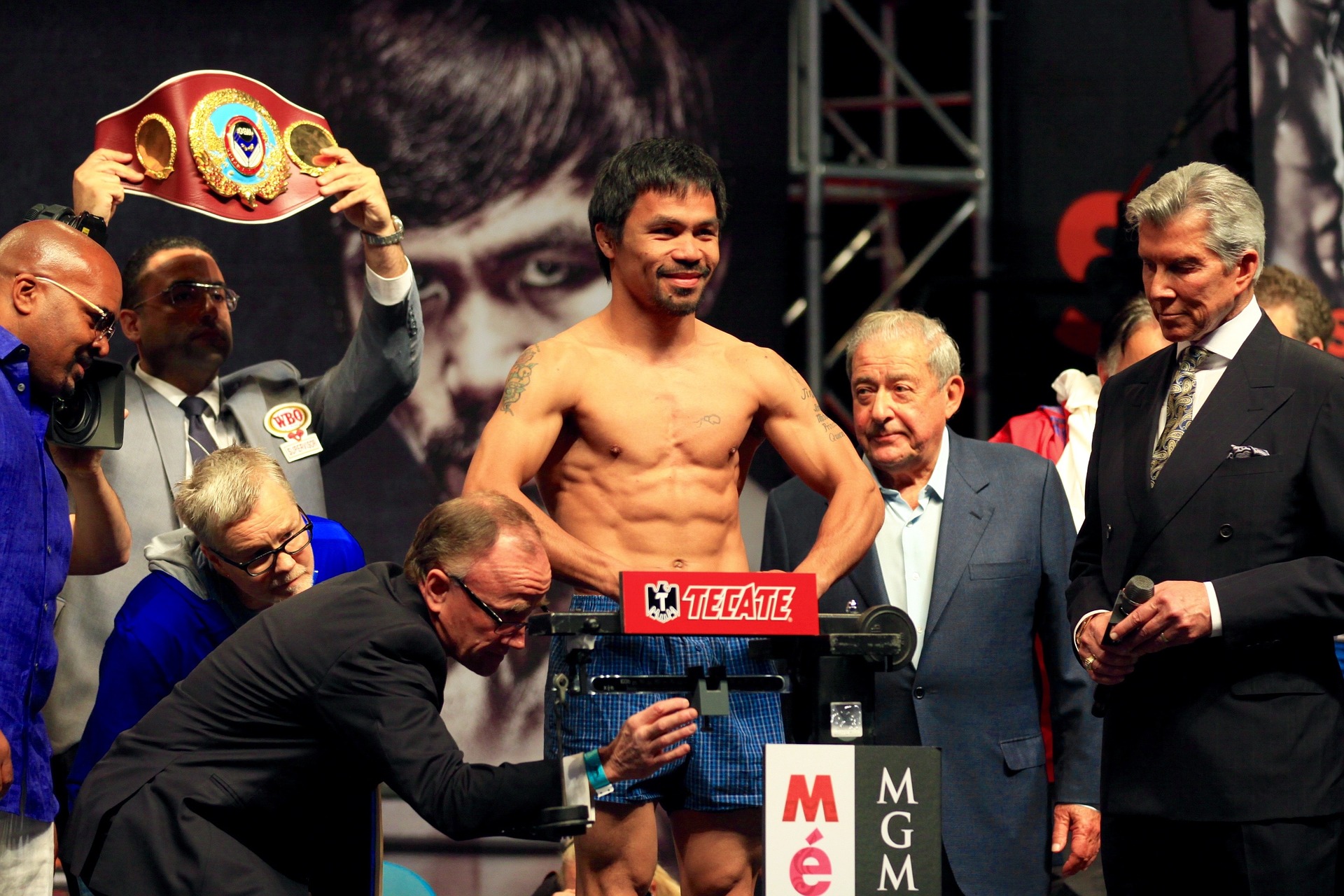 Manny Pacquiao is coming fresh off another win against Keith Thurman in the ring. But did you know he's also fighting over the death penalty in the Philippines and he is using Jesus as his cornerman?
Manny, who is a member of the Philippines Senate, recently defended a death penalty bill on the Senate floor. Capital punishment has been banned in the country since 2006 and the world champion evoked his faith to support a reinstatement of the practice. 
As Fox News reports, Manny gave a privilege speech from the Senate floor addressing the issue.
"As a Christian, I subscribe to what the Bible says about submitting to governing authorities," Pacquiao said. "I can cite Bible verses to support my stance, but let me make this very clear, Mr. President, the focus of our debate on death penalty should be on the basis of its constitutionality." 
Senate Minority Leader Franklin Drilon, who opposes the bill, pushed the point of Jesus' death on a cross to remind the Pacquiao that capital punishment would be imposed by judges and justices of the Philippine court who are subject to imperfect decisions. 
The boxer was unmoved by Drilon's argument, and simply replied, "No one is perfect," adding the "most important thing is we have to trust our authority…the government."
When Drilon attempted to have Pacquiao concede that Jesus was wrongfully executed, the boxer again did not back down. He argued that Jesus came to give his life as a sacrifice, and therefore it was not wrong.
"…Jesus said He can command His angels to protect Himself but He didn't do that because, purposely, He was going there to sacrifice himself for us to be saved for eternal life," responded Pacquiao.