William Murphy Wants New No.1 Album To Bring Miracles To Listeners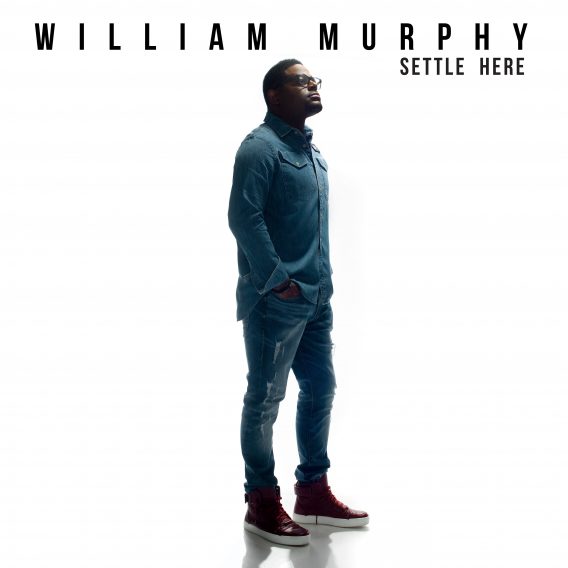 William Murphy wants his new No.1 the album on the Billboard Gospel chart to release miracles into people's lives.
Murphy, the pastor of the dReam Center Church in Atlanta, Georgia, released his sixth album "Settle Here" earlier this month. When asking people to support the project, Murphy said he wants the music to share an important message.
"Jesus is yet alive, and that THIS is the season for miracles, signs, and wonders! Oh Lord we need You," he wrote on Instagram. "We need to see You! We're desperate for You! NOW! NOW…let Your Glory Settle HERE! In Jesus' Name we pray!"
In a statement made ahead of his album release, Murphy said he wanted the album to help people have, "personal encounters with God-knowing they are unconditionally loved, unconditionally cared for, and unconditionally protected."
The preacher prays that his latest record will help people experience miracles.
"I'm praying that after they participate in the Settle Here experience, all chaos in their lives will settle down and it will be the beginning of a season of miracles, signs and wonders," he said.
The album was produced by Kenneth Leonard and Tasha Cobbs Leonard. It features songwriting from Murphy, Tasha Cobbs Leonard, Ernest Vaughan and Phil Thompson among others.
Cobbs Leonard sees Murphy as a spiritual father and took to social media to speak about how proud she was of the project.
"This album is FRESH, ANOINTED AND RELEVANT!!!! It was our desire to capture the pure, apostolic anointing that he carries and that's exactly what we've done," she wrote. "You MUST get this album!!! It's going to bless you! Love you @williammurphyiii and @musikdr!!! JOB WELL DONE!!!"
As for Murphy, he's grateful for more than just a number one album. The singer and preacher is thankful for the opportunity to change lives with his work.
"Thank You Father for trusting me with these songs, and these stories, that help make navigating life easier for me, and for the people who are gracious enough, loving enough, and forgiving enough, to listen," he wrote. "I pray that the #samegrace that You released on the night we recorded these songs, will be released in their prayer closets, in their churches, and in their cars, as they use these tools to engage Your Presence…in Jesus' Name!"
(Photo: William Murphy)