Victor Cruz Quotes The Bible During Retirement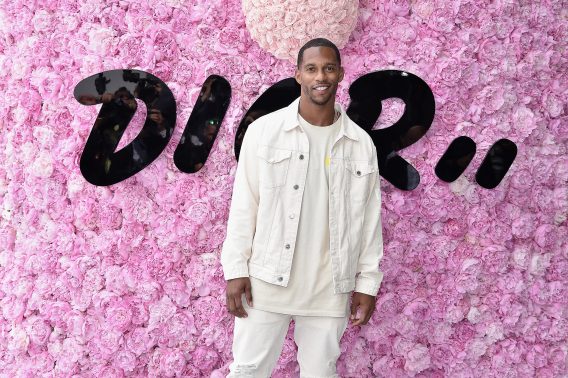 Victor Cruz made sure to include Jesus Christ in his highly publicized announcement about retiring from the NFL.
"First chapter of my life was amazing.. the next should be even better," Cruz wrote as the caption to his Instagram video. "I can do all things through Christ who strengthens me. See y'all very soon!!"
The 31-year-old former New York Giants wideout announced that he was moving from the NFL to become an ESPN correspondent in a video for Uninterrupted Tuesday.
"The game of football has just given me so much. My journey hasn't been the easiest; it's definitely had some ups and downs, and some rough patches," Cruz said. "I'm excited to close down and open a new chapter and join the media world at ESPN. I'm excited for the future, I'm excited for the next chapter, I'm excited for you all to be a part of this with me, and here we go."
Cruz spent seven seasons in the NFL, most with the Giants. However, he suffered a number of injuries during his last three seasons which limited his time on the field in 2014 and 2015.
Still, he looked to God when making a return to the game in 2016.
"God was just gracious enough for me to have it back, and for me to get back out there on that field, but I just want to repay Him to the utmost, just be out here as much as I can, and allow my body to do all the things that allow me to do post-surgery," Cruz previously told the New York Post.
Cruz' roots in faith run deep. He once attended Paterson Catholic High School which closed its doors in 2010. In a previous New York Times report Sister Gloria Perez who used to work with the school remembered Cruz as "a lovely kid."
The wide receiver was released by the Giants in 2017 when he was picked up by the Chicago Bears. However, the Bears cut him during the preseason and Cruz sat out last season.
(Photo by Jacopo Raule/Getty Images for Dior)