Tyler Perry's Madea's Farewell Play Will Air on BET+ in August
by Marco Robinson | 1:56 pm, July 24th, 2020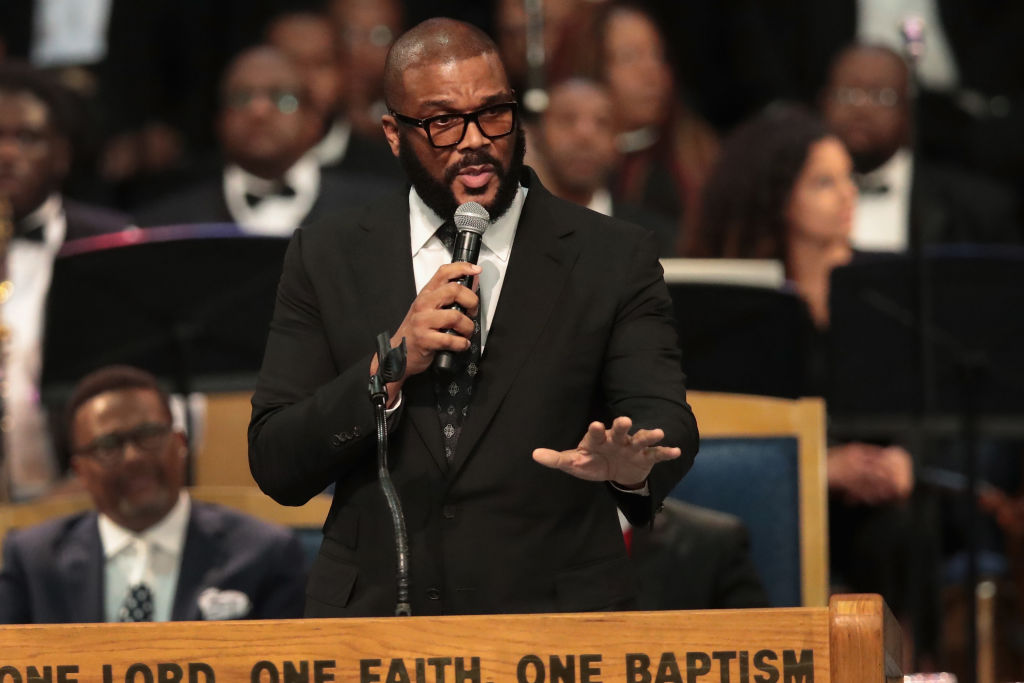 Tyler Perry's Madea's Farewell Play is set to air on BET, August 27. The live show and film that star matriarch Madea, known for her tough love yet comedic personality who helps family members, was supposed to end in 2020.
The producer, director, and actor of the outspoken woman revealed in an SXM interview that the Madea series was ending.
"We're gonna say goodbye in '19," Perry said. "I just don't want to be her age playing her."
Perry admits to the New York Times that he contemplated when the character should end saying, "I wrestled for a while with the question of the right time to end the character." He stated that his age gave him the clarity he needed. 'This is the year I'm turning 50. There's much more I want to do, so many more stories I want to tell and more roles I want to play."
Perry decided to create a farewell play to honor the longevity of the character which started 20 years ago.
But it's not the end for Madea. BET+ announced that Tyler Perry's Farewell play will be released on the streaming platform following the life of Madea during the "new normal" along with famous characters like Cora, Mr, Brown, and Aunt Bam.
Devin Griffin, BET+ General Manager said, "Tyler Perry's Madea burst onto the scene and entered our hearts over 20 years ago and we are honored to share this final stage performance with BET+ subscribers."
The farewell play is set in Macon, Georgia, and the city is honored to host it.
"We are ecstatic to welcome Tyler Perry and the Madea farewell tour to Macon," says David Aiello, the Spectra General Manager at the Macon Centreplex. "Tyler Perry has done so much for the state of Georgia that it's an honor to be able to support this final Madea performance — and we look forward to his new projects to come."
(Photo by Scott Olson/Getty Images)