Travis Greene Plans to 'Engage Culture' This Weekend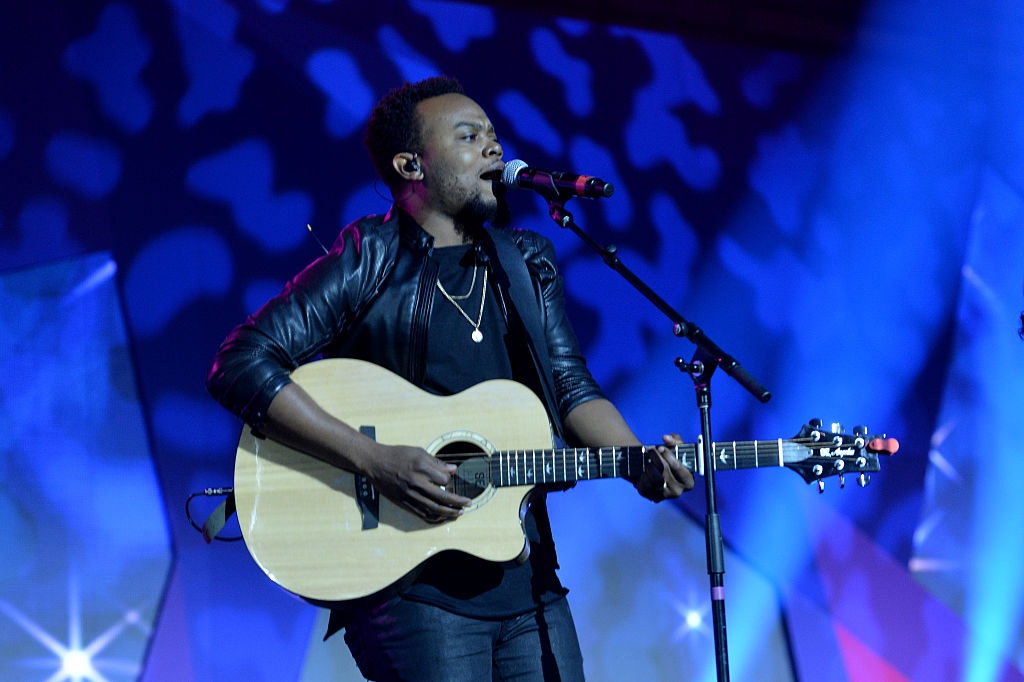 This weekend pastor and gospel artist Travis Greene wants us to "Engage Culture" with a three-day event filled with fun activities and some of the biggest names in Christian entertainment.
Greene and his wife, Dr. Jackie Greene, co-pastor Forward City Church in Columbia, S.C. In a recent interview with local Fox 57, they explained the purpose behind their Engage Culture event.
"Culture is all around us. It's undeniable. It's unavoidable. Only three responses you can have to culture. You can conform to it. You can complain about it, or you can confront it," Greene stated. "One of our mission statements is that we want to engage culture and redefine the culture around us."
This weekend's events are one way the Greenes hope to engage the culture and reshape it. Jammed pack with activities for everyone, the conference starts tonight with a celebrity basketball match.
"We have so much going on," Dr. Jackie stated. "On Friday, we have a celebrity basketball game. My husband will be defending some of the gospel people in his industry. They'll be going at it. He [Greene] is undefeated, by the way!"
Saturday morning, Dr. Jackie will be joined by Christian author and speaker Heather Lindsay for a ladies brunch. Together they will discuss maximizing your life and talents, as well as giving the women other tidbits to reflect upon.
Following the brunch, participants will gather at the Columbia Metropolitan Center, the new home for Forward City Church, for the Engage Culture worship encounter where Greene and other gospel artists will perform. Included in the line up are singers Tasha Cobbs Leonard, William McDowell, Tim Bowman Jr., and Jermaine Dolly. Hollywood producer DeVon Franklin will be the guest speaker. The event begins at 7pm.
This Sunday is the three year anniversary of the church and will be the culmination of all the events.  Gospel legend and music producer Kirk Franklin will join Forward City for their worship experience at 11 am, and Greene will also release new music.
(Photo by Paras Griffin/Getty Images for 2016 Essence Festival)