Travis Greene Gives New Baby Boy Biblical Name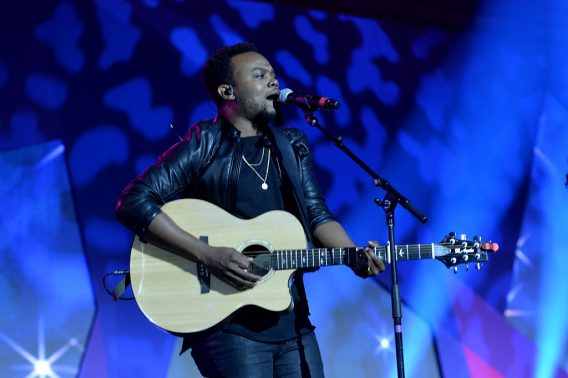 Pastor Travis Greene has given his newborn baby a Biblical name.
The renowned gospel singer whose hit songs like "Made A Way" and "Intentional"have topped charts is also the pastor of Forward City Church in Columbia, South Carolina. He took to Instagram on Tuesday to announce the arrival of his third son, Judah.
"Welcome home baby Judah!!! Your mommy @drjackiegreene and I are so happy that you're here," Greene wrote. "We're so excited to love you, to watch you grow into a beautiful person, and to teach you all about the Father!!! We're grateful for you and we love you always! Thank you all for the prayers 🙏🏾👶🏾💙🎉 #BabyGreene #Godisgood #TravisGreene#MadeAWay."
Judah was the name of Jacob's fourth-born son in the Bible whose story can be found in Genesis 29:35. The name derives from the Hebrew word, Yadah which means praise.
Greene and his wife Dr. Jackie previously opened up about trusting God to do the miraculous in their family after suffering from a health scare during the birth of their 4-year-old son Jace.

"The doctors pretty much pulled us out after my water broke and said that there it wouldn't be any way for Jace to make it," Jackie explained in a previous WLTX 19 report.

Even though the doctors did not believe their son would pull through, Travis trusted God to do the miraculous.

"Travis really just told her you know really emphatically that we believe God and that we were going to trust Him and we were going to fight," Jackie said. "They didn't even think he would last even two days and then after that God held my womb for about seven weeks and he was born at 28 weeks when that started at 20 so we were really really excited he lived."
From the looks of things, the newest addition to the Greene family seems to be a happy and healthy baby.
(Photo by Paras Griffin/Getty Images for 2016 Essence Festival)