Travis Greene Discusses New Album, Pastoring with His Wife, and Mentorship (Interview)
Recording artist Travis Greene has quickly risen to gospel superstar status. With hits like "Intentional" and "Made a Way," not only has he inspired listeners worldwide to draw closer to God, but he has also solidified his place as one of this generation's great psalmist.
On November 1 the singer and songwriter is adding to his award-winning repertoire with the release of his fourth album, "Broken Record." Three songs from the eleven-track project have already been released, lead single "Won't Let Go," a duet with Steffany Gretzinger titled "Good and Loved," and "Great Jehovah." Tomorrow he will release a fourth song "The Breaker," which goes to the heart of the album.
Greene says this album seeks to go beyond the usual shouts of "Hallelujah" to create a fresh, inviting worship experience that takes listeners deeper than they could ever possibly imagine. He spoke with Ambo TV to talk about what he most wants people to get from the record.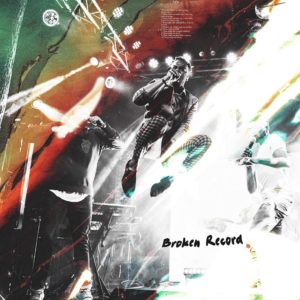 "I want them to know that God's ok–He's ok with us. We don't have to perform for Him. We don't have to put on for Him. He's ok with the real us. He takes full responsibility for taking us where He wants us to be," Greene shared. "He's a better fixer than Olivia Pope or anybody else. He gets things in order. That's just what He does. That's what I want them to get from this record, just a sense of relaxing and knowing that God's got it."
When asked why he chose "Broken Record" as the title of the record, Greene offered his "elevator pitch."
"I've kind of unveiled this concept lately of how God is not intimidated by our state of brokenness but rather drawn to it," he explained. "Not only is he drawn to it, but a lot of times He's the one behind it. We know Him as a God who puts things together, but He's also a God who's into breaking things."
The 'You Waited' singer continued by briefly providing Biblical examples of this concept. He retold the story of Jesus feeding the 5,000 with two fish and five loaves of bread. Greene seized on the fact that Jesus first blessed the bread before He broke it.
"[That] signifies to me, that whatever God breaks, He's already blessed it. And when God breaks us, He's not breaking the real us, He's breaking the shell of us," stated Greene. "The most powerful force on earth is the seed…but all of the seeds potential is locked into a shell and it's not until the breaking of that that it's potential comes forth. And it's the same with us…that's what the album is about."
The Stellar and Billboard-award winning singer also finds the time to co-pastor Forward City Church in Columbia, S.C. with his wife Dr. Jackie Greene, with whom he has three sons. When asked how he finds the balance between pastoring and being a gospel artist, he readily admits that he could not do both without his wife.
"My wife holds it down. She does the hospital visits. She's praying…counseling. I just show up kind of to preach," he shared. "More of a balance, it's a rhythm. For me, it's kind of catching the flow and being 100 where ever I'm at."
Greene expressed how being 100 is something that he values and one way he is able to stay authentic is through mentorship. While he has a long list of pastors and churches he admires, he says his personal pastor and fellow gospel artist, William McDowell of Deeper Fellowship Church in Orlando, Fla., pours into his life the most.
"He is kind of the voice that really helps give me direction, correction, instruction. I really admire and look up to him…So he's one of my favorites," Greene shared before adding Pastors John Gray and Jermone Glenn to his list.
Greene has collaborated with McDowell on projects, and for 'Broken Record,' he had McDowell pray before they did the live recording.
Now, as the record approaches his release date, Greene cannot contain his excitement.
"Man, this is a good one. It's so energetic, so passionate. It has a theatrical edge to it…It's fun, man. I can't wait."
You can pre-order Broken Record now where ever music is sold. It will be available to stream starting November 1. Click the link above to watch the full interview.
(Photo: Ambo TV; Album cover via Artist)