TobyMac Reveals Why He Won't Be Boxed Into Making Happy Music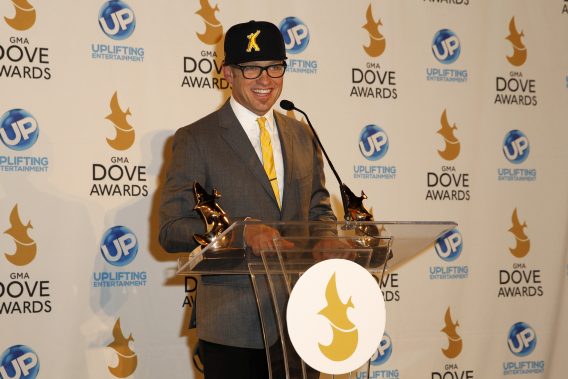 TobyMac's latest music may not have the feel good tunes that the genre-blending musician has fed to a lot of his fans for decades.
According to the contemporary Christian music artist and executive who has also cemented his legacy in Christian Hip Hip, there's a reason for that. He doesn't want to be boxed into making only a certain type of music.
"I want to not be boxed in, to say the kinds of things I want to say lyrically with a certain style. There are songs where I want to scream it, so I do music that supports that," he said in a recent News Advance report. "There are songs where I want to chant kind of smooth, so I do music that supports that. It's all kind of based on what I'm saying, what emotion I'm trying to relate to the people based on the lyric."
While it is important to make people feel good with music, TobyMac says he wanted to touch on more serious topics with his eighth studio album, The Elements.
"Songs that make people smile are more important than we want to value them, and I've done a lot of those in my past … but I feel like at this point, at this moment, it's a little more serious," he said. "It's a little more about life and what's coming at us, what's coming at me in different directions than it ever has before."
TobyMac has already accomplished a great deal as an artist and executive in his industry. Now he wants to dig deeper for fans of his music.
"At this point I feel like I owe people depth, I owe people wisdom," he said.
Part of that means getting transparent about the challenging elements that he faces in his own life.
"Something is pushing against what I set out to be, and to me, that's what the elements are. I can't name them every day," he revealed when speaking about some of those struggles. "Maybe it's a person that says something to me a certain way. Maybe it's something I saw on social media or something I heard on the radio or television. Or maybe it's just me wrestling with myself and my own desires."
The musician's latest record finds him remaining true to himself in spite of the elements coming against him.
" All those things are elements, can be those elements working against who we want to be," he said. "I think that the push for me on this record is not letting go of who we feel we were called to be or who we would like to be."
(Photo by Terry Wyatt/Getty Images for Gospel Music Association)