Tim Tebow Ties the Knot With Former Miss Universe in South African Wedding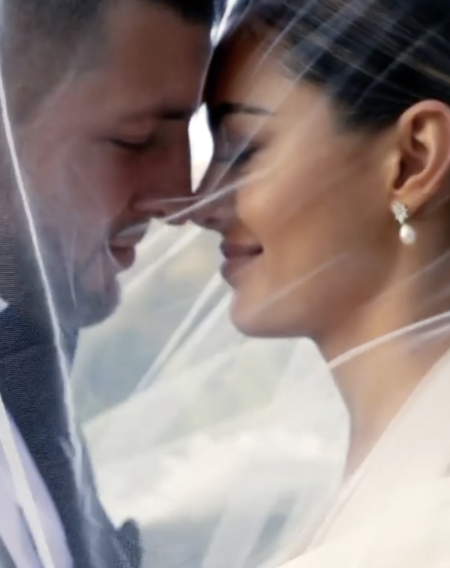 Monday night well-known Christian athlete Tim Tebow married former Miss Universe Demi-Leigh Neil-Peters in her hometown of Cape Town, South Africa.
The smitten couple shared pictures and videos from their wedding festivities on social media, which span over the course of a few days.
"Where am I headed y'all 🤵👰," Tebow asked in the caption of a picture of him standing in an airport on his way to South Africa.
Neil-Peters, who has already changed her last name to Tebow on Instagram, posted heartfelt messages in anticipation of her wedding day.
"Over the last few years I've been traveling so much, living in-between two continents, storing my belongings in three different places," she wrote. "@timtebow It's so incredibly exciting to be thinking about settling down and creating a home with you!
The couple also shared beautiful post-nuptial pictures. Tebow added the simple caption "Forever," while Neil-Peters wrote "Forever and Always."
The former NFL player met his bride during one of his favorite philanthropic efforts, a prom for teens and young adults with special needs called Night To Shine. Nel-Peters, the South African model who won Miss Universe 2017, appeared with Tebow in a video to promote the event. She called the encounter a "God wink."
"How we met was basically through Night To Shine, although I've never attended a physical event. But that brought us together," she said while appearing alongside Tebow in a Twitter video for the upcoming event. "God works in such incredible ways and ways you would never even understand. Someone told me that today, God winks…I'm a terrible winker, but He winks. I feel like that's such a God wink moment, like I got you,"
Following their initial encounter during a Night to Shine, the two became a couple and were engaged in January of last year.  Since then, they have already endured difficult times together when Neil-Peters lost her 13 year old sister Franje in May 2019. Franje was born with a rare condition called cerebellar agenesis that hindered her motor skills and development. The now newlyweds, were able to lean on their faith and each other to get through the tragedy.
Now, as the couple looks to the future, the expressed hope.  Tebow expressed that he is looking forward to what lies ahead.
"Ready & excited for what God had prepared my heart for…"
(Photo: Screenshot)