Tim Tebow Didn't Want To Trick People With Perfect Message In New Christian Movie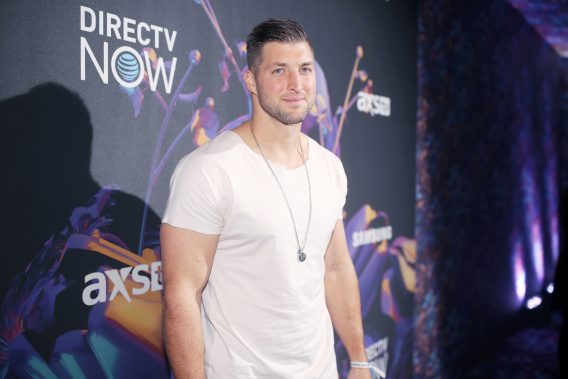 Some Christian movies only highlight the positive parts of Christianity, which are usually far from reality. For Tim Tebow, executive producing a realistic film was important.
Tebow,  the college football star turned minor league baseball player, recently spoke with Religion News Service about watching Christian movies as a kid where everything worked out perfectly after the main character prayed.
"That's not real life," he admitted. "Life's not easy."
Now, Tebow has executive produced the new film "Run the Race" with his brother Robby which doesn't shy away from showcasing the tough times that believers endure.
"You don't want to trick people or fool people that all the sudden life is going to be perfect. Never told it's going to be perfect or easy — just worth it," he said.
The movie centers around two brothers in high school who have to face life after the death of their mother and being abandoned by their father.
It is reflective of the ups and downs that many people experience in the faith.
"We all go through our own faith journey. You ask the questions and you ask the why," Tebow told RNS. "Even in your lows, God loves you and he's chasing you and he wants to know you and support you and he gave his best for you."
The movie stars Mykelti Williamson, Frances Fisher, Tanner Stine, Evan Hofer, Mario Van Peebles and former NFL star Eddie George. Tebow previously explained why he felt called to executive produce this film.
"I've received a lot of scripts over the years. But I haven't always wanted to be in filmmaking," he previously told USA Today. "I want to do the right films, films that will encourage or inspire or move people."
The inspirational athlete is convinced that people's lives will be impacted by this film.
"This is a story about overcoming the hard issues of life, about the power of sacrifice, the power of family and the power of forgiveness," Tebow told The Hollywood Reporter. "I love being a part of a project like this because it will impact lives."
(Photo by Christopher Polk/Getty Images for DirecTV)