Three Reasons Sadie Robertson Is Inspiring Us To Be Grateful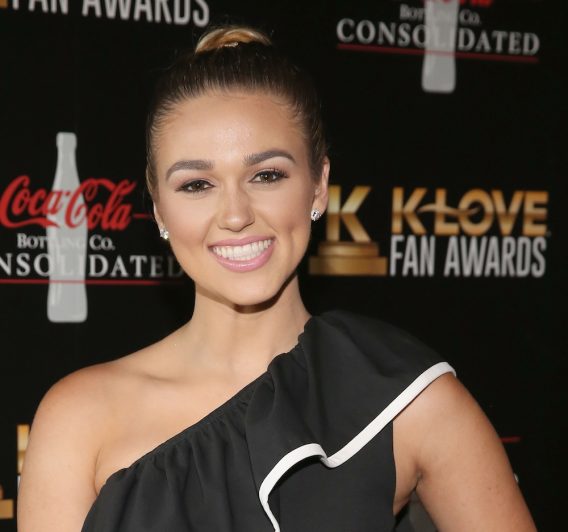 The posture of gratitude is one that Sadie Robertson believes is vital in a believer's life.
In a new blog post for her brand Live Original, the motivational speaker and author gave readers multiple reasons to pursue gratitude.
If you haven't read the entire post just yet, Ambo TV is highlighting three reasons that Sadie is inspiring us to be more grateful in all circumstances.
1. Gratitude Helps Us See Good In All Things
While all circumstances don't feel great, Sadie explained how gratitude can help people see God working in their lives.
"I love that idea of being ready to show appreciation," she wrote. "When we have an attitude that says we're ready and willing to appreciate each thing that comes our way, we are able to see how God is working in our lives in a deeper way."
2. Gratitude Helps Us Become A Light For Others
Sadie's friend asked her for tips about how to be a light for other people. She was led to write a blog post about gratitude.
"We never know when God is going to give us an opportunity to point someone to Jesus. In fact, many times we are influencing someone without us even knowing it," she wrote. "So, if that's the case, why not practice our readiness for (this) appreciation principal at all times?"
According to Sadie, being in a constant posture or gratitude is important.
"So to answer the original question of how to be a light to those around us, I would argue it is a constant posture of gratitude and worship," she wrote.
3. Gratitude Leads to Worship
Sadie took it to scripture to reveal how vital worship is for the life of Christian's. According to the "Duck Dynasty" alumna, a posture of gratitude fosters worship.
She directed people to Psalm 148: 7-13 (ESV) which says, "Praise the Lord from the earth, you great sea creatures and all deeps, fire and hail, snow and mist, stormy wind fulfilling his word! Mountain and all hills, fruit trees and all cedars! Beasts and all livestock, creeping things and flying birds! Kings of the earth and all peoples, princes and all rulers of the earth! Young men and maidens together, old men and children! Let them praise the name of the Lord, for his name alone is exalted; his majesty is above earth and heaven."
Sadie drove the point home by reminding people that they were created to worship God.
"All of heaven and earth, all people, all aspects of what's been created by our Good Father is made to worship Him," she wrote. "This includes you and me."
(Photo by Terry Wyatt/Getty Images)