Thought Provoking Animated Comedy 'Smallfoot' Gains Christian Attention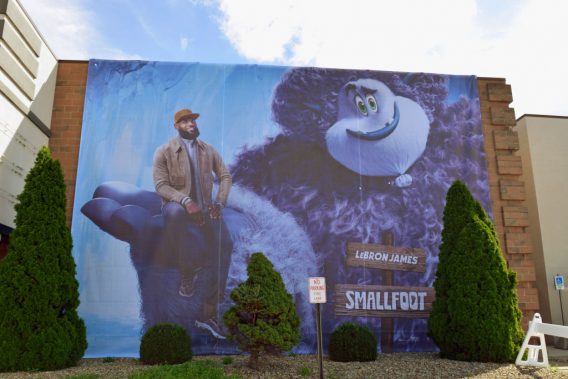 There aren't any scriptures featured in the Warner Animation Group's latest animated comedy Smallfoot, but some high profile Christians are supporting the film with thought provoking themes.
Last week, Pastor John Gray hosted a private screening of the film for his family and some other high profile Christians. Among the people that he invited to the screening at Pacific Theatre located in the popular Los Angeles, Calif shopping center known as The Grove were fellow preacher and Hollywood executive DeVon Franklin along with his actress and director wife Meagan Good.
Stylist GooGoo Atkins, who happens to be the sister of gospel singer Erica Campbell, was also on hand along with Christian singer Jamie Grace for the screening on Sept. 20. Jamie, who attended the screening with her husband Aaron Collins, described the movie as deep.
"#Smallfoot is such a cute movie," she wrote on Instagram. "And surprisingly really deep – in a good way."
Ambo TV got the opportunity to screen the film recently, which is a hilarious spin on the Bigfoot legend. The children and adults in the audience laughed in unison at the oversized Yeti characters with big personalities that lived in the mountains above human beings.
The smallfoot humans and bigfoot Yeti's are completely different species who struggled to understand each other which results in hilarious adventures likely to keep audiences entertained. However, the film provides more than opportunities for laughter.
It examines how fear keeps people who look different from one another from learning more about each other.
A number of believers like rapper Common and actress Patricia Heaton have roles in the film which features an all-star cast with the likes of Channing Tatum, LeBron James, Gina Rodriguez, Zendaya, Common, and Danny DiVito.
The film is currently in theaters. For more information, please visit www.smallfootmovie.com.
(Photo by Duane Prokop/Getty Images for Warner Bros. Pictures)