This Scripture Inspired Tori Kelly's Latest Album With Kirk Franklin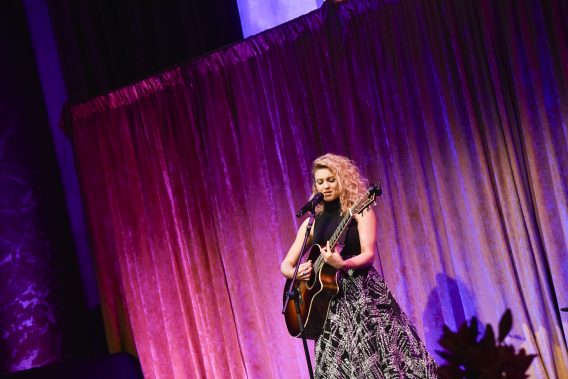 Tori Kelly is explaining the Biblical inspiration for her upcoming album's title.
Her album Hiding Place comes from Psalm 32 which states, "You are a hiding place for me; you preserve me from trouble; you surround me with songs of deliverance."
The 25-year-old singer explained why that scripture resonated with her so much that she named her album after it.
"That always stuck with me: this idea of God being a place of safety, a place where you can hide from all the crazy things that this world can throw at us," she said. "I want people to feel uplifted and encouraged when they listen."
For her latest project, Kelly teamed up with gospel music industry executive and super producer Kirk Franklin. The singer called it "a dream come true" to work with him.
"I grew up on gospel music, so the fact that a legend like Kirk Franklin would take me under his wing was just a dream come true," she said in a statement obtained by ABC News Radio.
For Franklin, working with Kelly was a rare experience.
"I've never seen anyone that's a monster behind the microphone like Tori Kelly…It set the bar higher for my whole career. A lot of artists out there will rely on Auto-Tune or studio tricks, but there's no button you can push for emotion, and there's no button for skill," Franklin said. "Tori is excellent in everything she does, because she's a real, pure artist."
Kelly is thinking beyond sales for her upcoming album Hiding Place, the Christian singer wants listeners to know about God.
"I want them to know that, no matter what they're going through, there's a God who loves them so much and so unconditionally, and there's always a reason to feel hope," she said in a statement this week. "That's what I really believe in, and I want everyone out there to hear my heart."
(Photo by Kris Connor/Getty Images for Project Sunshine)