This Philadelphia Eagles Hopeful Is Glorifying God Even If He Doesn't Make The Team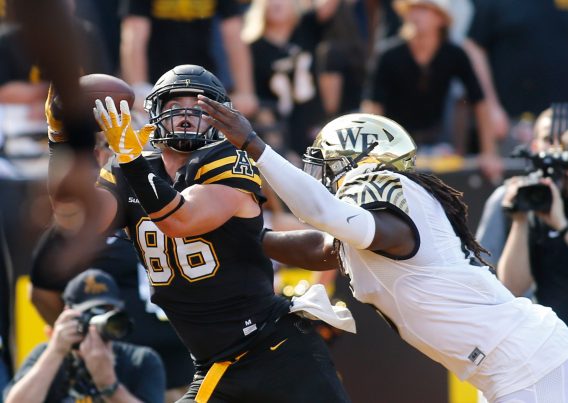 Jaboree Williams hasn't officially been signed to an NFL team, but that isn't stopping the Philadelphia Eagles hopeful from giving God all of the glory for the opportunities he has been given to practice during the preseason.
Williams, the 22-year-old linebacker, admits it has been hard to wait for his shot in the league after participating in the Eagles' rookie minicamp back in the spring. Since then, he had not heard anything from the team.
However, all of that changed last Saturday when the team called him to be a part of their 90-man roster during the preseason. The former Wake Forest University athlete admits it has not been easy waiting for a call that was not guaranteed to come.
He credited his faith with being able to do so.
"It's been extremely hard, but I keep faith in God," Williams said, according to an NBC Sports report."Everybody's journey is different. Once I got the call, just have to make the most of it."
Williams was surprised to get the potential life changing call, and recalled how ecstatic he was.  Now that he has an opportunity to really show the Eagles what he's made of, the NFL hopeful is giving God all of the glory.
"Hope to show them what I'm all about… a physical guy, a guy that's going to work his butt off. Thank God for getting an opportunity," he said. "It's been a long couple months. I'm finally here and I'm thankful."
On Saturday, the Eagles 90 man preseason roster will be cut down tremendously. Even if Williams ends up on the chopping block, he considers the experience to be a blessing.
"Definitely getting an opportunity is a blessing in itself," he said. "Just having an opportunity to go to practice and play in this last preseason game is huge. Just have to perform and be ready."
(Photo by Brian Blanco/Getty Images)