This Network Lets You Watch New Movies At Church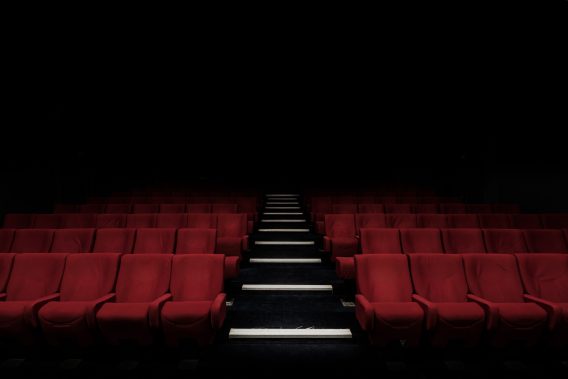 A new network is launching that will bring dynamic Christian cinema content directly to churches.
Fathom Events is known for bringing special screenings to movie theaters across the country. Now, the company is teaming up with Faith Content Network, LLC to launch the Fathom Affinity Network (FAN) which will allow nearly 800 churches to host their own Christian cinema events at the same time as their theatrical release.
Fathom Events CEO Ray Nutt explained how much the new network will impact churches.
"This new network will allow us to deliver top faith and inspirational content to an underserved audience who may not otherwise get to experience these special events theatrically," Nutt said in a statement. "It also opens the door for us to acquire additional content, creating new opportunities for faith-based content producers and their audiences. We are the only distributor in the industry to expand our offerings in this way, revolutionizing how people experience event cinema content."
Bob Elder, Founder and Chief Impact Officer of Collide Media Group, explained why it was a great time to launch the network that would give churches an opportunity to host their own cinematic experiences.
"Demand for faith content has not waned in recent years and the Christian audience tends to favor group experiences. This is the perfect time to launch the concept," said Elder.
Churches have been excited about the possibilities of getting access to more faith-based content for some time, says Chris Thomason, Founder and CEO of in:ciite Events. (SIC)
"Our churches have been asking for more quality content, and they are excited for the opportunity to provide top-level productions and events to their local communities, on the same day and date as large-market theaters," said Thomason.
For more information about the new Christian cinema network that will bring Fathom Events films directly to churches, please click here.