This Is CeCe Winans' Prayer For Her New Christmas Album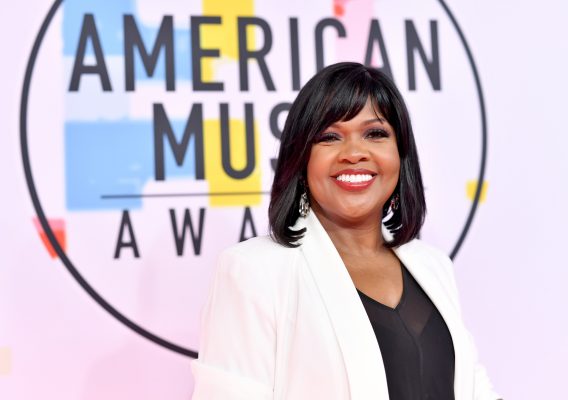 CeCe Winans is sharing her prayer for her Christmas album, which she hopes will remind people about the true meaning of the holiday.
Winans is the co-pastor of Nashville Life Christian Church who also happens to be a 12-time Grammy award-winning gospel singer. In a recent interview with Gospel Guru, she shared her prayer for her latest project Something's Happening: A Christmas Album.
"I'd love for the world to be reminded of the true meaning of Christmas and that is Jesus. My prayer is that this project will remind people of that and that it puts them all in the holiday spirit," she said. "I recorded this album with that intention in mind and so I pray that it resonates with each and every listener."
Winans explained that even the title of the project reflects the birth of Jesus Christ.
"The title of the album is 'Something's Happening' because when Jesus came, something amazing really did take place," she explained. "He brought us everything that we need."
Fresh off of two Grammys for her 2017 release Let Them Fall In Love which was largely written and produced by her son Alvin Love III, Winans chose to work with him again on her latest project.
The Christmas album features five new songs along with five covers of some Christmas classics. Some of those classics include "O Come, O Come," "Emmanuel," "Hark, The Herald Angels Sing! and "Silent Night."
However, the process for selecting those songs was not easy.

"There's so many traditional holiday songs that I love, so it was definitely a process. The original songs Alvin wrote are just amazing….they really are," she said. "He played them for me and I loved them, so it was a lot of fun doing the new songs. We basically just had to sit down and really commit to which songs we wanted on the project and how we wanted things to flow on the record."
The singer and preacher called it a blessing to have everything come together the way it did. After over three decades in the Christian music industry, Winans insists she does not take the support that she has gotten lightly.
"First of all, I'd like to thank everyone who has loved and supported me all these years and for all of your prayers. I don't take it for granted, nor do I take it lightly," she said. "I really hope the people enjoy listening to it as much as I enjoyed making it and that they're blessed by it."
(Photo by Emma McIntyre/Getty Images For dcp)