This College Football QB Remains Outspoken About His Faith When Others Don't Accept It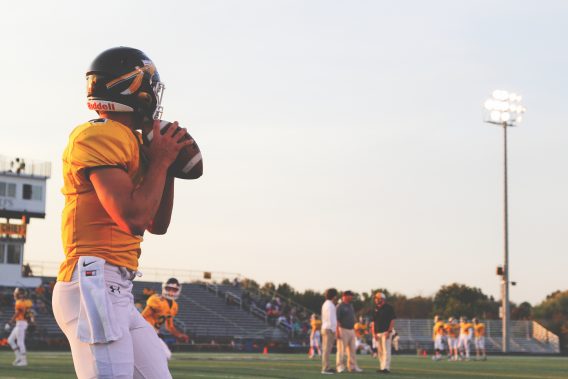 The star quarterback of the Oberlin Yeomen football team is revealing how his Christian faith plays a part in his success even when people on campus do not embrace his faith.
QB Zachary Taylor plays hard as the QB for Oberlin College in Oberlin, Ohio. Even though his faith isn't accepted by everybody on the college campus, that isn't stopping Taylor from making it the central focus of his life.
"I'm very aware of the rap that [Christianity] sometimes gets on this campus. It's true that it's not widely accepted here, but that's totally OK," Taylor said. "People are free to believe what they want. It has become important for me, though, to have a community for people who share my beliefs so that [we] have a safe place to connect and express [our] worries and anxieties. Nobody should ever feel like they have to keep something inside."
However, he is intentional in spending quality time with God when he is not on the football field or in the classroom.
In a conversation with The Oberlin Review, the NCAA Division III athlete revealed that his faith was strengthened when he went to the Ohio school.
"I grew up in a Christian household, but I think I really found my faith once I got here at Oberlin," Taylor said. "It was my first time being away from my family, so it was nice having Jesus as my rock. The Bible was something I wanted to get to know more."
Even though he is known around campus as a star athlete, Taylor has rooted his identity in his Christian faith. In fact, Taylor believes he is a better athlete because of his faith.
"My faith is at the root of everything I do — it is my identity. When I wake up and remember that God loves me and is proud of me no matter what, it makes things a lot easier to handle," he said. "In terms of making me a better athlete, it just gives me a great outlook on what I can do."