Third Day Singer's Wife Recovering Well After Brain Aneurysm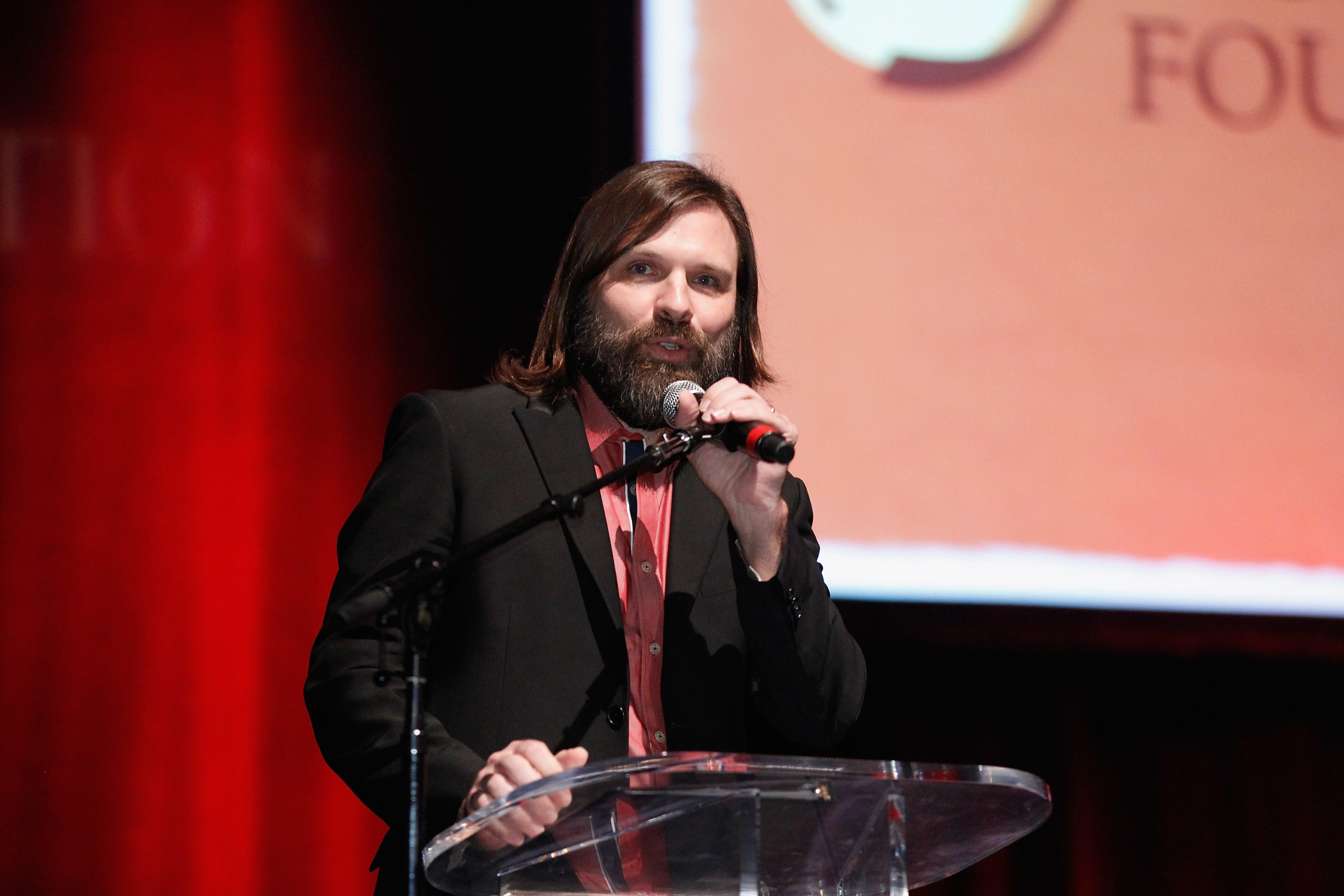 Third Day singer Mac Powell says his wife Aimee is feeling all the prayers and well wishes. Yesterday he posted a picture of her sitting up for the first time since suffering an aneurysm on November 30.
"Update on Aimee: Your prayers and well wishes are being felt! Positive progress today. The morning started out better than yesterday. The pain had subsided a bit but it's up and down," wrote Powell under a picture of his wife smiling and giving a thumbs up. "She was able to eat a few bites of banana for breakfast and soup…We are thankful for friends that have helped take the little ones to and from school and for meals and provisions that people have brought."
The scary situation for Powell and his family started Saturday morning when Aimee complained of an extremely painful headache. He called the ambulance and she was rushed to the hospital where doctors found the aneurysm through a CT Scan. Powell shared the news on Instagram and asked for prayers.
"Y'all please pray for my love, Aimee! Early this morning her head was hurting terribly. I called 911 and the ambulance took her to a local hospital," the Christian rock singer wrote. "After a CT scan they found bleeding on her brain and believe it is an aneurysm. She is going through a procedure right now to find the problem. The doctors seem optimistic. Please pray!!!
Powell has provided updates on his page over the last few days, letting his followers know that while Aimee continues to experience pain "[all] signs are good so far. There doesn't seem to be any negative neurological signs yet for physical or mental deficiencies."
The father of five even shared a sweet picture of his daughter and wife snuggling in her hospital bed.
"Our sweet @camielovep comes down every night to snuggle with me and Aimee on the couch and she wasn't going to let a trip to the intensive care unit stop her tonight," he wrote.
Although Aimee's recovery is going well, and doctors remain hopeful, the family still requests prayers because she is not completely out of danger.
"Keep praying- we're still not out of the woods. But it feels like we're taking a step towards the exit."
(Photo by Ben Rose/Getty Images for The Georgia Music Foundation, Inc.)