'The Wire' Star Says Church Helped Him Overcome Addiction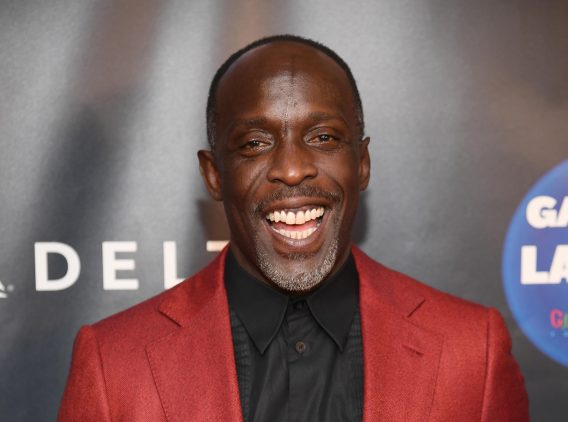 A lot of people know about actor Michael K. Williams because of his renowned performance as villain Omar on the hit HBO show "The Wire." What a lot of people don't know, is that he had to lean on God to overcome the struggle of addiction to cocaine at the height of the series' success.
From 2002-2008, the series was a hit on television. But during former New Jersey Gov. Jim McGreevey's annual prisoner re-entry conference on Thursday, Williams opened up about the struggles with addiction that had him living on the streets.
"I was living on the streets on Newark, New Jersey, struggling in my addiction," he said, according to NJ.com. "That's who I really was … until God blessed me to come through the doors of Christian Love Baptist Church."
This is not the actor's first time opening up about how church helped him break free from his drug abuse. In a report posted on The Fix, Williams revealed that he turned to the church after being molested in his youth.
"I had a very low self-esteem coming up, and I just never felt like God loved me because I was dirty," he said.
When Williams took on the role of Omar Little on The Wire, he began to take on the persona of the gangster who would rob drug dealers. While he wasn't robbing people in real life, Williams did admit to sharing unhealthy behaviors with his character.
"I didn't feel worthy of opportunity like [the role], and when I was given this character, Omar, I could've used it as a tool, as a nurturing tool for myself."
It was while filming his third season on the show that Williams got to a breaking point in his addiction. That's when he found Christian Love Baptist Church in Irvington, New Jersey.
"I was in jeopardy of destroying everything I had worked so hard for," he said.
He found help in the late Reverend Ronald Christian, who had no idea that Williams was a famous actor.
"He says, 'Why does everybody say Omar, Omar's in trouble?'" recalled Williams. "It got me to want to become a grown man, to grow up and to stop acting foolish."
Years later, Williams is using his testimony to help others overcome similar life struggles.
(Photo by Dimitrios Kambouris/Getty Images)