'The Nutcracker And The Four Realms' Movie Inspires YouVersion Bible Devotional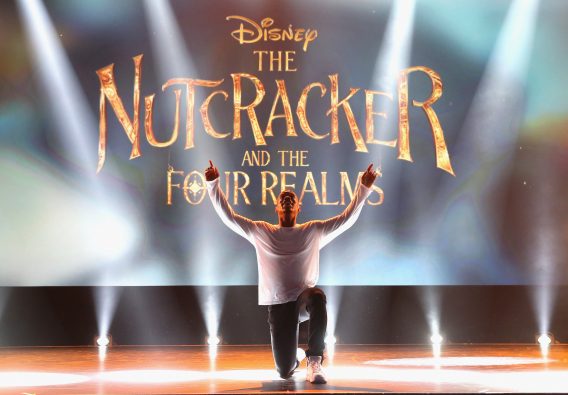 The upcoming Disney film, The Nutcracker and The Four Realms has inspired a Bible devotional just in time for the Christmas season.
Grace Hill Media has teamed up with YouVersion to share four key reminders found in both the movie and Bible. The Bible plan is called "The Nutcracker-Four Realms/Four Reminders" and includes four days worth of scriptures and devotional content.
For the first day, the Bible plan takes a look at Luke 1:26-38 while comparing the movie's main character Clara to the teenage virgin Mary who gave birth to Jesus Christ. The theme for the day is called "Remember Selflessness."
"In the Nutcracker, there are ample examples of characters acting selfishly, but our heroine, Clara, must learn to resist those impulses in order to help her family and the kingdom," a sample of the devotional reads. "Fortunately, two thousand years ago, someone modeled for us all how to keep our Christmas egos in check."
On day two of the devotional called "Remember to Look Closer", readers are reminded about the importance of the Holy Spirit while studying multiple scriptures like Luke 1:39-44, Romans 8:11 and Acts 2:38-39.
The third day of the devotional is called "Remember to Take a Risk" and focuses on Luke 2:8-20 while reminding readers to be courageous. The Bible plan ends with the theme "Remember To Care," which highlights the scriptures Luke 1:57-79, Luke 2:21-32 and John 1:6-12.
The new Nutcracker movie is inspired by the E.T.A. Hoffmann's classic story and stars Keira Knightley, Mackenzie Foy, Helen Mirren, Morgan Freeman, and ballerina Misty Copeland. The new Nutcracker film follows the story of a girl named Clara who travels to a parallel world after her mother passes away. Clara's mother left behind a music box with the message, "everything you need is inside."
However, Clara can't open the box without a key which she goes on a quest to find.
The Nutcracker and The Four Realms will premiere in theaters on Nov. 2. To find more about the cast and out how they have been inspired by the classic Nutcracker tale, check out the video below.
(Photo by Jesse Grant/Getty Images for Disney)