The Evolution of Christian T.V. In A Digital World (In-Depth piece)
by Christine Thomasos and Brooke Girley | 5:47 pm, April 12th, 2019
There was once a time when you couldn't witness Bishop T.D. Jakes preach if you didn't attend his Potter's House church in Dallas, Texas.
Now, the bestselling author and preacher is a mainstay on multiple Christian television networks and livestreams his sermons each Sunday to his e-church. In 2017, the pastor took things one step further by launching his very own video streaming channel, Bishop's Village TV.
For anyone who has been paying attention to the way that technology has been evolving in recent years, Bishop Jakes' move is not at all surprising.
In a digital age where nearly six out of 10 practicing Christians (59 percent) find their spiritual content online, pastors and churches are adapting to the needs of this generation. What these churches realize, as Pew Research found, is that "religious engagement through TV, radio, music and the internet generally complements – rather than replaces – traditional kinds of religious participation, such as going to church."
Millennial Faith in the Digital Era
The faith-based research organization known as BarnaGroup previously investigated how this digital age has impacted the younger generation's religious practices. Those findings were released in a 2013 study called "How Technology Is Changing Millennial Faith."
David Kinnaman, the president of Barna Group who has written books about millennials, explained how technology relates to the way millennials express their faith.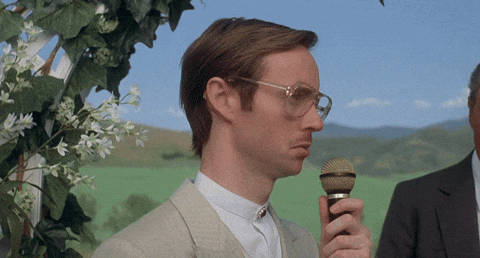 "Millennials live in an era of radical transparency, powered by social and digital tools," he said. "…One of the most positive trends among Millennials is that they want faith that is holistically integrated into all areas of life—including their technology. How the Church acknowledges and engages the digital domain—and teaches faithfulness in real-life to young adults as well—will determine much about its long-term effectiveness among Millennials."
Javicia Leslie, a lead actress on the hit CBS talk show "God Friended Me," is a millennial believer who appreciates opportunities to connect with this digital landscape when she streams sermons. On the set of her show, she spoke to Ambo TV  about the importance of being able to have that access.
"We're in that time and age where maybe you can't go to your favorite church physically because it's not in your area but now you can stream it," said the "God Friended Me" actress.
According to Javicia, streaming sermons is "just as powerful."
Christian Broadcasting Roots
From as far back as the 1920s, pastors have used media to reach broader audiences. By recording their sermons on wax records, they could expand their ministry and notoriety. The Rev. C.L. Franklin, for instance, who was also the father of the late Aretha Franklin, rose to national fame by broadcasting his sermons on radio and selling them.
As technology has evolved, Christian leaders have also adapted their outreach to incorporate these new forms of media.
Rex Humbard, a pioneering televangelist, recognized the importance of reaching people outside of the church through television nearly 70 years ago.
"The vast majority of people do not go to church, and the only way we can reach them is through TV," Humbard said in his 1970 autobiography, Miracles in My Life.
Remarkably, the words of Humbard, the man who inspired TIME magazine to create the phrase televangelist in 1975, remain true today.
Lifeway Research previously revealed that one in three people are tuning into Christian television.
"Most people would be surprised that 1 in 3 of their neighbors is watching Christian TV," Ed Stetzer, the executive director of Lifeway Research revealed. "Do 1 in 3 watch the nightly news? I don't think so. It's an overlooked segment of society that is larger than most people think."
Humbard, however, did not underestimate the significance of creating content catered to this segment of the population. He recognized the impact that Christian broadcasting had on countless people who have been able to experience life-changing sermons from home, hospital beds and business trips around the world.
Before outlets like the Christian Broadcasting Network and Trinity Broadcasting Network came onto the scene in the '60s and '70s, Humbard was interested in reaching people through the medium of t.v.
In 1993 Humbard was inducted into the Broadcasters Hall of Fame, long after he preached his first televised sermon in 1949.
He became a pastor to people like singer Elvis Presley, and reached more than 2,000 stations worldwide in 91 languages for almost 30 years.
The Demand For More Christian Content
Over a decade after his death, Rex's son Charles Humbard is carrying a similar mantle. After years of working for mainstream t.v. networks like TBS and Discovery, Charles created the Gospel Music Channel.
For years the channel served as a platform for an array of Christian music genres from contemporary to rock and gospel. However, Charles' audience began to ask for more content options like different forms of family-friendly entertainment.
Nearly five years ago he founded UPtv, a network that seeks to uplift and inspire people with both original programming, scripted series, and films that feature Bible based themes.
The younger Humbard isn't the only person to recognize the need for these themes in television, film and streaming platforms. He recently spoke to Ambo TV about the way Hollywood has begun to recognize their faith-based audience and create content with them in mind.
"I think that Hollywood and producers out there recognized that this is a really big audience, very passionate. When you present high-quality entertainment that is grounded in Christian beliefs they'll show up for it," he told Ambo. "So I think they've recognized that just from a business standpoint which has really helped everyone. It helps people get better content in their homes to support it and advertisers to recognize we're out there."
Humbard cited Nielson findings that revealed 42 million people are considered "family in mind" audience.
"The research that we've done says there's around 42 million people that Nielson classifies as family in mind audience which means they view and take in content with their families in mind," he told Ambo. "They spread the word when they love things. I think it's a testament to the Christian base out there; that we're supporting great content and it's getting made for us."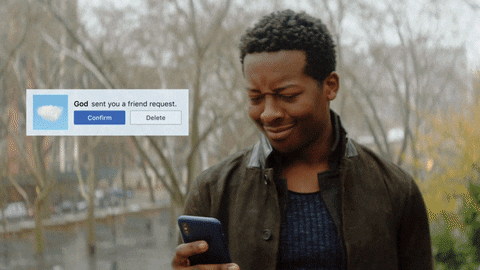 Javicia has witnessed just how much faith-based audiences desire and will support inspirational content when her series, "God Friended Me" became the most-watched scripted show on Sunday evenings last year, averaging 10 million viewers.
Others are addressing the increased demand for religious content as well. Pastor Joel Osteen of Lakewood Church in Houston, Texas, recently partnered with The History Channel to supply audiences with more Christian content. Their limited series "Jesus: His Life," premiered in the top ten broadcast list.
The History Channel knows firsthand the success faith-based programming can bring. Its limited series produced by Mark Burnett and Roma Downey, "The Bible," had 13 million viewers tuning in for its premiere, and maintained its top broadcast spot over its five-week run.
The success of these faith-based programs, coupled with the fact that nearly three-fourths of the American adult population identify as Christian, have caused major networks to reconsider the types of programs they offer to their audiences.
Jennifer Salke, former NBC Entertainment President who now serves a Head of Amazon Studios, acknowledged this in an interview with the L.A. Times.
"I think there was a misconception of looking at those things as being niche and not realizing they actually represent an enormous part of our country that is not finding programming that speaks specifically to them," Salk told the L.A. Times "We're looking to change that."
Subscription Based Content Emerges
Bishop Jakes is not waiting for others to change. The megachurch leader with a wealth of film production credits under his belt has decided to fuse faith and entertainment with his Bishop's Village channel.
The subscription-based channel features original content like the new gospel music competition called, "The Gospel." Jakes' daughter and fellow preacher, Sarah Jakes Roberts is also following suit with her Women Evolve TV.
Humbard's UP Entertainment has taken a similar path, launching a brand new direct-to-consumer app that makes family-friendly and faith-based programming available on multiple mobile and TV-connected platforms.
The rising number of subscription based streaming models among popular church communities support the claims of BarnaGroup president Kinnaman.
"Millennials desire relevant, two-way conversations on a wide-range of topics. In many ways, these conversations are already happening online," he said. "The digital world simply makes this kind of interaction and transparency a non-negotiable among the youngest generations."