Tasha Cobbs Leonard Joins Hillsong Worship For New Single "Awake My Soul"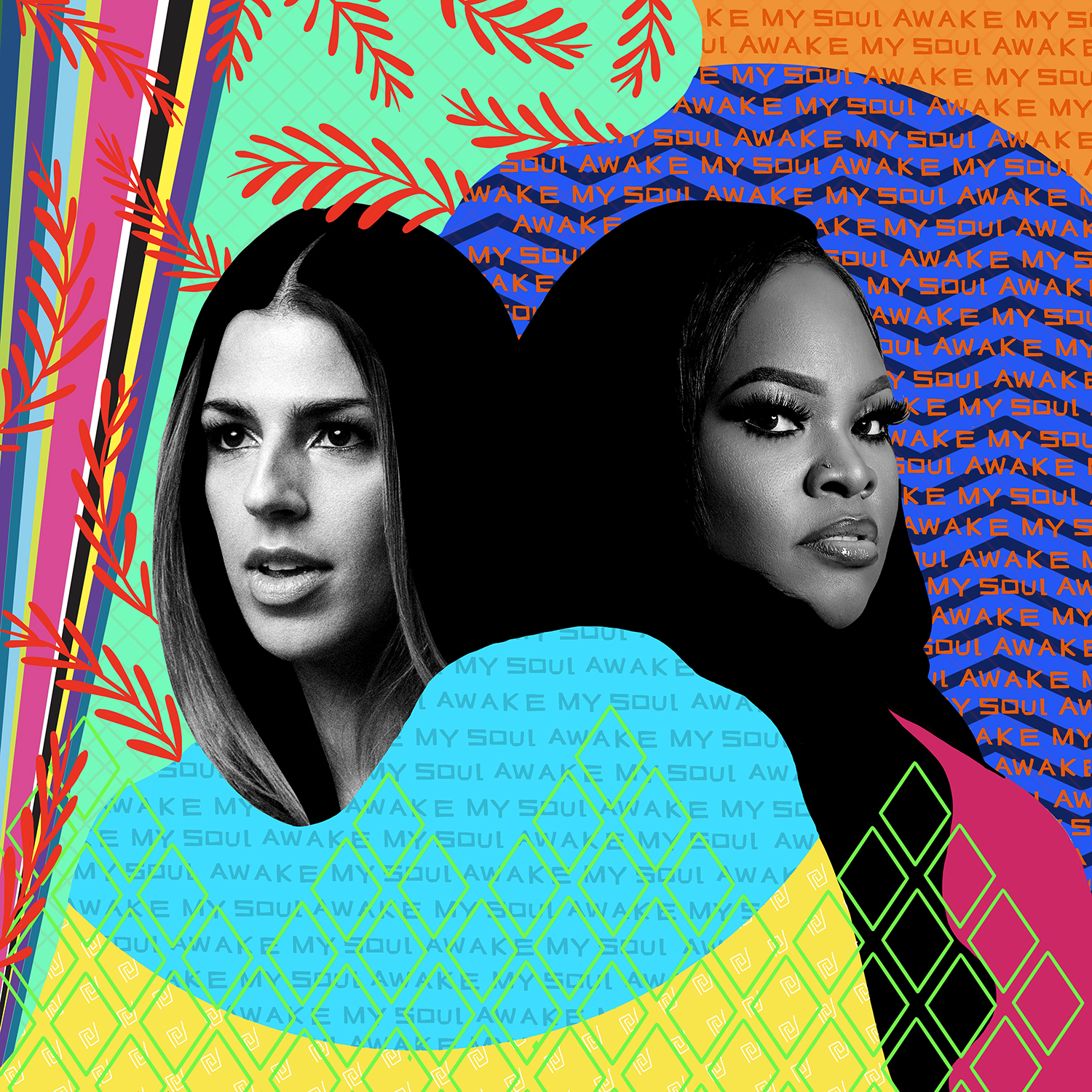 Friends and world-renowned worship leaders Tasha Cobbs Leonard and Brooke Ligertwood have come together to create a new worship experience with the release of 'Awake My Soul." The rousing new song is Hillsong Worship's first collaboration since partnering with Delirious nearly sixteen years ago in 2004.
Originally scheduled to be a live recording during Hillsong's 2020 Conference in July in Sydney, Australia, the duo had to alter their plans with the rise of COVID-19.
"Last year our church, Hillsong, announced that Tasha Cobbs Leonard was going to be one of our guests at Hillsong Conference 2020 in July in Sydney, Australia (news which was met with much jubilation!)," said Ligertwood in a statement obtained by Ambo TV. "At the beginning of this year, Tasha and I then began talking about what it would be like for us to record a song together live at Hillsong Conference…We witnessed the COVID-19 pandemic evolve, as it reached a point that necessitated postponement of live events and conferences the world over. It became clear we weren't going to be able to execute what we'd originally planned."
The new duet will appear on Hillsong's latest album titled "Awake." The Grammy Award Winning group wanted their lead single to accompany an awakening of God's people. They believe "Awake My Soul" is song-cry of intercessional praise and an invitation to consider the spiritual 'sound' of the Saviour's response.
Grammy Award winner Cobbs Leonard echos this sentiment, and sees the powerful new song as a call for God's people to take authority at this moment.
"What God was birthing in us was on purpose, and it was for this time," stated Cobbs Leonard. "'Awake My Soul' calls for the Church to arise and take authority. It reminds us of an eternal weight and an eternal calling. Together, this anthem is the Church's declaration that there is an awakening taking place in the earth. The Kingdom of God is alive!'
Ultimately, the duo's desire is that the song will inspire all who hear it to pray for the world and the church.
"Our hope is that this version of 'Awake My Soul' unequivocally exhorts every believer who hears it to PRAY with faith and authority for our world and Christ's Church at this time in history," says Ligertwood and Cobbs Leonard.
The song is available now on all streaming platforms.
(Photo: Courtesy of Hillsong Worship and Tasha Cobbs Leonard)