Tasha Cobbs Leonard Announces Recording of First Live Album in 5 Years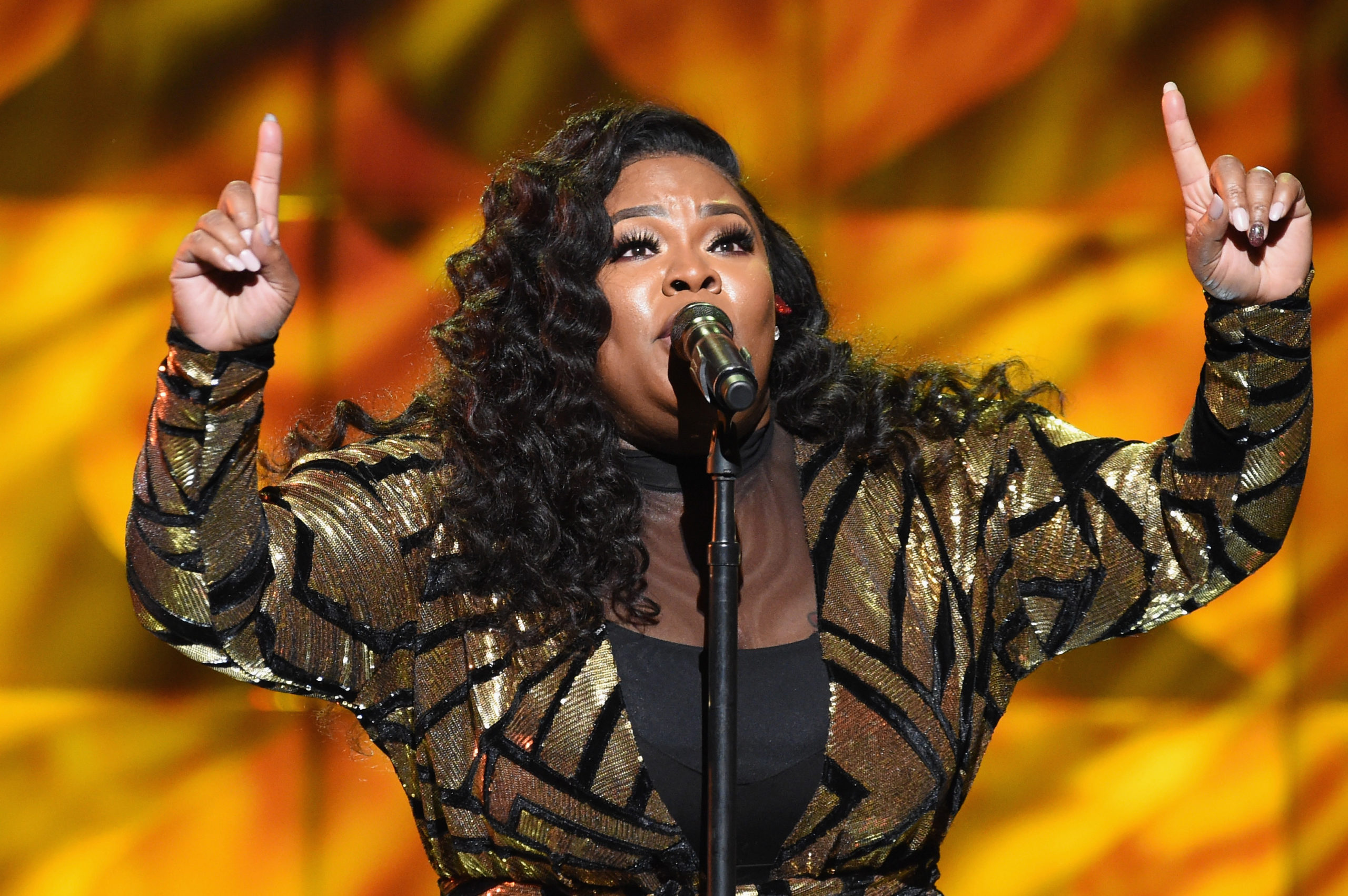 Gospel powerhouse Tasha Cobbs Leonard has become one of the most prominent voices in worship music today. Her string of hits includes "Break Every Chain," "This is a Move," and "Fill Me Up."  Now, she is hoping to add to that list of hits with her newest album Royalty: Live at The Ryman.
Yesterday she announced that she will be recording her first live album in five years, which will take place in Nashville.
"LIVE RECORDING ‼️ I'm so excited to announce that after 5 years I'll be recording LIVE," Cobbs Leonard wrote on Instagram. "This will be an UNFORGETTABLE night at the Historic Ryman Theater in Nashville TN. You WANT to be in the room! I'm soooo excited about the sound of worship that will be released and documented that night! I want you to be a part!"
The Platinum-selling artist's decision to share her new music at They Ryman center is quite intentional. The building was originally constructed to serve as a revival center, and Cobbs Leonard expressed excitement about using the building for its original purpose.
"The Ryman is saturated with such history," stated Cobbs Leonard. "It was originally built as a revival center and I believe it will serve its original intent on May 4th for the Royalty live recording. The rich history and legacy in that room will further magnify the necessity for us to see ourselves as God sees us. It's the perfect place to capture and document the sound of ROYALTY."
Prior to her announcement, Cobbs Leonard posted a series of beautiful pictures on Instagram hinting at her new album. One post was particularly striking. She is pictured in a gold, regal sequence dress, with sleeves that fall to the ground. Sitting elegantly atop her head is a stunning gold crown as her gaze is fixed upward.
"You shall be a crown of beauty in the hand of the Lord, and a royal diadem in the hand of your God.
Isaiah 62:3 #tcl👑," she wrote in the caption.
She also quoted from 1 Peter in another post where she has on another beautiful gold dress.
"But you are a chosen race, a ROYAL priesthood, a holy nation, a people for his own possession, that you may proclaim the excellencies of him who called you out of darkness into his marvelous light. Once you were not a people, but now you are God's people; once you had not received mercy, but now you have received mercy. 1 Peter 2:9-10 #TCL."
The live performance will take place on May 4, 2020, at 7:30 pm. Tickets to the concert are scheduled to go on sale this Friday, March 6, and can be purchased at TicketMaster.com. Subscribers to Cobbs Leonard's email list can pre-order tickets today at 10:00 am CST until Thursday, March 5 at 10:00 pm.
In an era where most music is consumed digitally and the joys of owning a hard copy of an album is lost, the award-winning singer is gifting all ticket holders with one physical copy of the new album as a keepsake. There will also be a limited amount of VIP Packages available for purchase that include a meet and greet, photo opportunity and exclusive merchandise.
(Photo by Rick Diamond/Getty Images for BET)