Tamera Mowry-Housley Addresses Church Judgement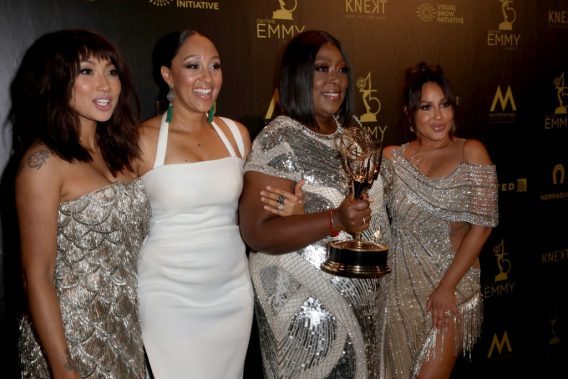 One of the ladies who co-hosts the daytime talk show "The Real" had some thoughts about actress Meagan Good keeping her distance from the church after being criticized by a number of people in the community.
Tamera Mowry-Housley likened people harshly judging actress Good by the way that she dresses and scenes in her movies to Pharisees.
"That's unfortunate and unfortunately there are religious people that go to church. What I mean by that is I'm talking about the Pharisees," she said on the show last week. "When you read about the Pharisees in the Bible they just focus on the legalistic aspect of Christianity and they will find anything to judge you about. They're so busy judging people that they don't even see what's wrong with them."
The actress and host pointed to scripture to back up her point.
"One of the verses that I love to think of …1 Corinthians 13 basically says I'm going to paraphrase it, if you've been given heavenly gifts from the father, and you're doing it without love that's just a loud noise," she shared. "A loud noise is annoying. A loud noise isn't anything to be fun around."
Mowry-Housley said she has experienced what it feels like to be judged harshly and explained how people should correct people in love instead.
"I've even been judged you guys and it's not a fun feeling. Everybody has a different journey in their lives, so don't knock the journey," she said. "And Meagan was right. If you're going to rebuke somebody you got to do it in love."
Still, the actress insisted that she would not let anybody stop her from going to God's house.
"I feel for her, however I'm not going to let man stop me from fellowshipping," she said. "I'm not going to let man stop me from going to the church that I absolutely love."
(Photo by David Livingston/Getty Images)