Tamela Mann Prayed Before Becoming New Face of Weight Watchers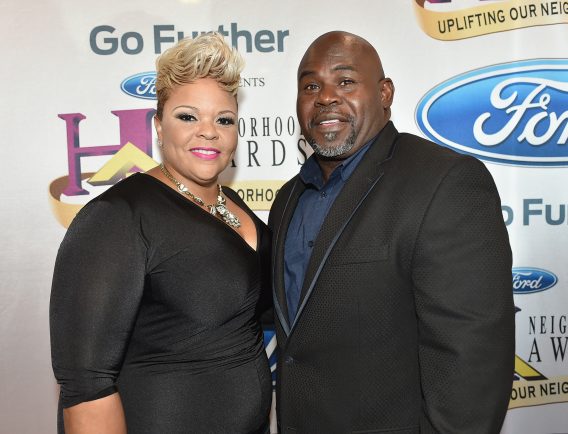 Before gospel singer Tamela Mann shared the news that she signed on to become a Weight Watchers ambassador, she prayed about the opportunity.
In an interview with Essence magazine, the 52-year-old singer and actress explained why she prayed for a while about signing on to be the new face of WW.
"I prayed about it for a minute to make sure that I wanted to make this step," Mann told ESSENCE in an interview. "Looking over my life and just thinking about everything, I was like, man, it would be great to be an encouragement to somebody else and not just to help myself get over this journey I've been struggling with my whole life, because I've lost weight and gained weight, and lost weight. I'm really excited about the lifestyle change and to be able to have people that you can connect with and who can coach you."
The company that uses a point food system and team-based tactics to help people lose weight is excited that Mann chose to come on board.
"Tamela Mann is a wonderful addition to our WW family, as we build on our leadership in weight loss to become the world's partner in wellness,"  Sherry Thompson, SVP of Community Engagement & Activation for WW said in a statement. "WW aims to make wellness accessible to all by helping millions of people adopt healthy habits for real life. With Tamela's help, we hope to inspire more African American women and their communities to live healthier by providing the tools, information and inspiration to get there."
The powerhouse singer hopes to inspire other people with her journey and had a message of encouragement for women like her.
"First of all, they need to know that we're not alone and you can still have what you want, within moderation," Mann told Essence. "A lot of times what happens when we say diet, you can't have this, you can't have that, and you can't do that. That's not what WW is doing, and that, to me, gave me a little comfort there where I can kind of pat myself on the back where I don't have to be pushed into a corner of a bunch of you can't do and you don't do this."
While Mann wants to be healthy for her husband, children, and grandchildren, she ultimately wanted to remain healthy for herself as well.
"It has to start individually with ourselves. I'm not just doing this for my family, I'm doing this for myself," she said. "A lot of times we'll want to do everything for everybody else, but I want to encourage people to do it for them."
(Photo by Moses Robinson/Getty Images for Neighborhood Awards)