Steph Curry Opens Up About His Faith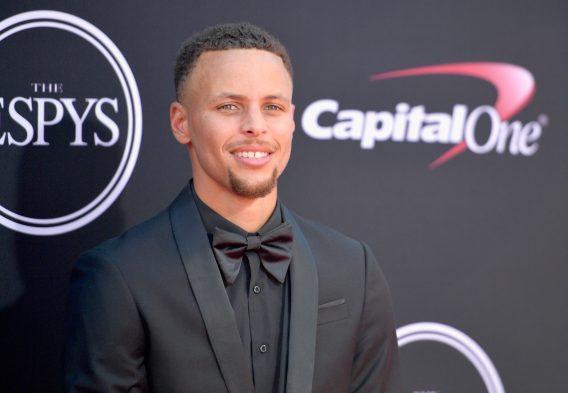 Steph Curry is opening up about his faith in the latest episode of his Facebook series, "Stephen vs. The Game."
Most people know Curry for his sharp shooting as the three-time NBA championship winning Golden State Warriors point guard. But off the court, the husband and father of three leans on his faith.
"I put believer first, because that is supposed to be the roots of everything that I do as a believer, as a husband, as a father, and on down from there," he said. "It's the part that always keeps me focused on what I need to do when it comes to my family, when it comes to my job, when it comes to how I treat other people, my appreciation for life and all the good things that happen and how to deal with the bad things that happen."
The basketball star and budding film producer explained what faith means to him.
"Faith to me is believing in the unseen, and having a conviction that there is a higher power that has given me a purpose to what I am doing on this earth," he said. "For me, that is the foundation to how I live my life and how I want to see the world through that lens."
While Curry was raised in a Christian household, he admitted that he did not experience a true relationship with God until he was in the eighth grade when he felt called to go to the altar at church.
Despite years of identifying as a Christian, Curry explained why he doesn't consider himself religious.
"My faith is about the personal relationship, more so than following a certain religious tradition or practice," he said. "Challenges you to make sure that you are feeding your spirit with the right things versus what the world is throwing at us. It's a constant battle, if I say I have it down, I'd be lying."
(Photo by Matt Winkelmeyer/Getty Images)