Solange Shares Early Holy Ghost Church Memory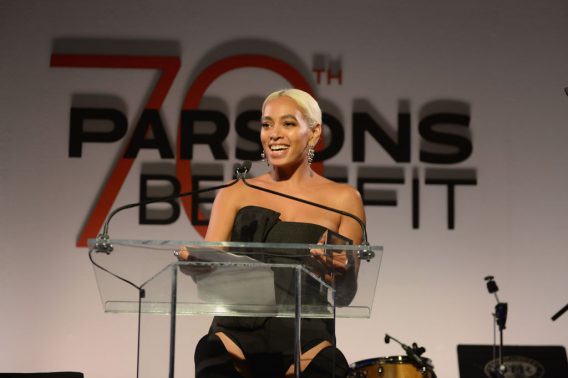 Soul singer Solange Knowles is sharing one of her early church memories with the Holy Spirit.
The singer-songwriter and producer who happens to be the younger sister of Beyoncé, recalled a time when she was afraid of encountering the Holy Spirit at church.
"When I was 10, there was a woman at the church who was so anointed. This woman could tell you anything that was going on in your life," she recalled in a NME report. "That sounded terrifying to me. I thought, 'Don't look me in the eye!', as if my 10-year-old life had so much tea."
Once, the woman decided to approach a young Solange to pray with her.
"One night, she came over to me. She was slow motion walking – I was like 'Nu-uh!' – and started to pray for me. And she told me about my little 10-year-old life," she said. "It was so overwhelming – my 10-year-old mind didn't know how to process that. Some people call it The Holy Ghost."
The singer explained why the Holy Spirit was such a scary concept for her growing up. It was something that she couldn't control.
"The Holy Ghost scares….me because it feels like something completely out of my control," she said.  "Which is why The Holy Ghost appears in the film, and he actually shows his face. So much of this project is about confronting fear, not running from it."
Solange and her sister Beyoncé grew up singing in the choir at St. John's United Methodist Church in Houston, Texas. Their pastor Rudy Rasmus is still there and previously recalled watching the sisters perform in the place of worship.
"It was the neatest thing, every time (Beyoncé) or Solange would sing, they would get compliments," Ramus previously said. "Over the years, a few talent shows here and there, the church members became their fan base and would encourage them."
(Photo by Andrew Toth/Getty Images for The New School)