Snoop Dogg Shocks Everyone By Winning Gospel Award
by Marco Robinson | 3:33 pm, June 28th, 2019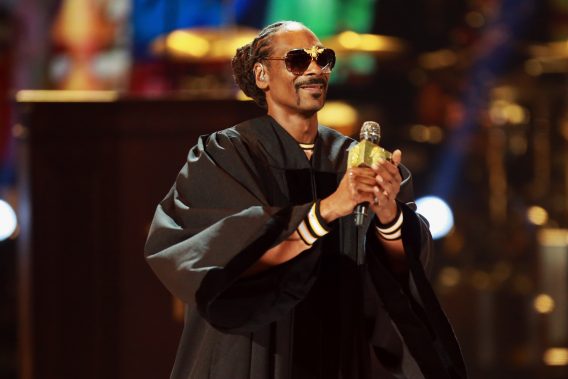 Sunday night rapper and record producer Snoop Dogg surprised everyone by winning the Dr. Bobby Jones Best Gospel/Inspirational trophy at the BET Awards.
The BET Awards is an annual celebration honoring people of color in the entertainment industry that excel in music, sports, and acting.
Snoop Dogg won the award for his single, "Blessing Me Again," featuring gospel music artist Rance Allen.
Rance Allen, a gospel legend in his own right, is known for hit songs like "Something About the Name Jesus," which he did with Kirk Franklin, and "I Stood on the Banks of Jordan." This collaborative effort added to the list of hits for both Snoop and Allen.
It is not too hard to understand why this song took home the win Sunday night. It expresses a common theme in gospel music: gratitude for the blessings of God. 
"Oh when my soul gets hungry, and, He feeds me/ He's blessing me again yeah/ (he's blessing me again) When my spirit gets a little low, oh-ooh-oh/ He lifts me up, he's blessing me again (he's blessing me again)," read some of the lyrics .
Nevertheless, Snoop's win was particularly surprising when considering the competition. Other nominees included some of the biggest gospel artists of today like Fred Hammond, Kirk Franklin, and Erica Campbell.  Snoop told Franklin that he produced the gospel album in honor of his grandmother who passed away in 2016. 
Still, for others, the actor turned rapper's win was unexpected when considering his background.  In the 90's the rapper was a part of the controversial hip hop record label, Death Row Records, known for sex, drugs, and violence.  
Many people flocked to Twitter to express their shock.
Check out some of my favorite tweets below.
Children of God, Snoop Dogg just won the Best Gospel Artist at the #BETAwards#BETAwards2019 pic.twitter.com/Ls5T35zaPX

— Chidey (@chideychidey) June 24, 2019
When snoop dog wins a gospel award #BETAwards pic.twitter.com/vLoQWN9xym

— Alx ✊🏾✊🏾 (@thafreshstkd305) June 24, 2019
(Photo by Leon Bennett/Getty Images)