Singer Lauren Alaina Says Stepdad Saw Heaven Before Recent Death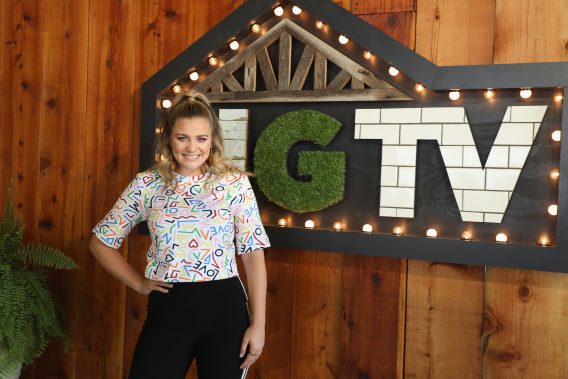 Singer Lauren Alaina is sharing how her stepfather witnessed heaven before his recent passing.
In a revealing Instagram post, the singer who rose to fame on "American Idol" revealed that her stepfather Sam died this week. She explained how much of a loving influence he was in her life.
"My stepdad, Sam, went to heaven at one o'clock this morning. He was the purest example of how to love and live life fully," she said. "His last few hours were some of the most amazing moments I know I will ever have the privilege of witnessing."
Before he died, Alaina said Sam called on the name of Jesus.
" He opened his eyes last night. They shined the brightest I've ever seen anyone's eyes shine, and he said, 'Jesus,'" she wrote Sunday. "We said, 'What do you see Sam?' He said, 'It's so beautiful.'"
Sam told his family that he found heaven.
"Mom asked him who he saw and he told her a bunch of people, including his mama. He later said, 'I love you all. I found it,'" Alaina wrote. "My mom asked him what he found and he said, 'Heaven. I've got to go.'"
Alaina said she wanted to share the story to encourage people about the reality of God.
"An hour later he went to be with the Lord. I want this story to be an example of how real God is," she wrote. "We are only here for a short amount of time, and we have to live like there is no tomorrow. I want us to all be a little more like Sam."
The singer revealed that Sam was strong, compassionate and a great father who would go out of his way to help strangers. Now, she is confident that he is in a better place.
"Now he is with the best Father in the universe. Thank you to everyone who has supported our family in this time," she wrote. "We appreciate the love, donations, and prayers that we have received."
(Photo by Anna Webber/Getty Images for HGTV)