Singer Fantasia Recalls Needing Church When She Rebelled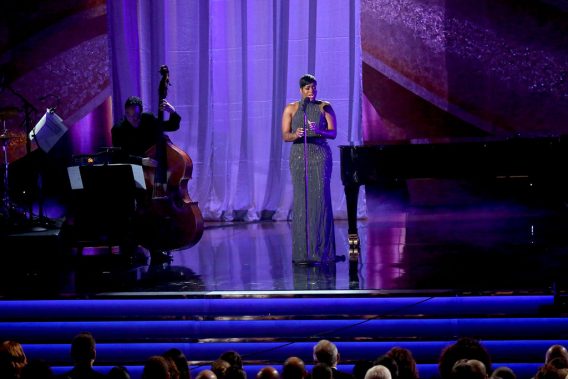 Before she became a famous singer, Fantasia Barrino-Taylor recalls a time when she was living a rebellious life in the streets of North Carolina. Even then she knew that she shouldn't stay far from the church.
As a teenager, the soulful singer who got her big break on "American Idol," remembered being ridiculed for the way she sang in church.
"So I made it to ninth grade. During that time I knew I was different," she recalled on the TV One show "Uncensored" Sunday. "I knew I had a calling on my life, there was something about me."
While she enjoyed walking in that calling from the ages of five through eight, she began to get picked on for using her voice to bless people in church.
"Somebody may have seen me singing at church and I got all caught up. And they come to school and they're like 'ah we saw you,'" she recalled. "So now I'm like do I want to be this girl? And then that brought on the insecurity."
Fantasia became insecure about her appearance and giftings and started to rebel.
"I didn't want to be that girl sitting over here in the church and blessing people. I said I didn't want to be near any of that I just want to rebel now," she recalled. "I said that's it. I'm out."
She began seeking attention from guys and got kicked out of school for fighting. Fantasia found herself hanging out in the streets and rebelling against the calling she was once obedient to.
"I didn't want to have that responsibility on my life of blessing people and living up to people's expectations," she recalled. "I just gave up."
Still, the singer never gave up on the church.
"When I was in the streets I said something don't feel right. If I don't stay connected to the church it might get me," she said. "Me staying connected to the church was my only hope of feeling like I wasn't going to die."
(Photo: Maury Phillips/Getty Images)