Sadie Robertson Releases First Worship Song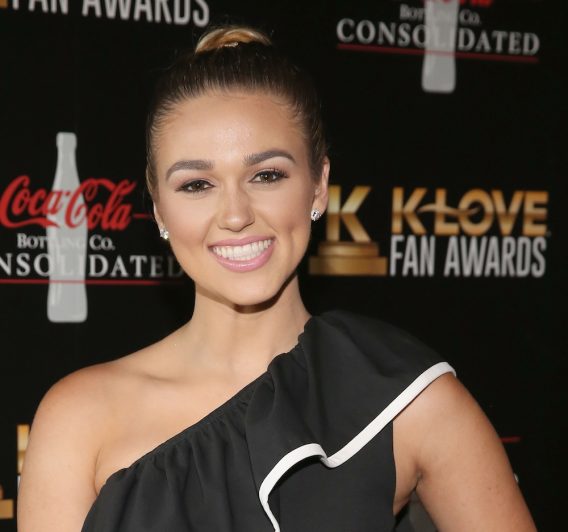 Sadie Robertson has been inspiring people as a Christian motivational speaker and author for years. Now she is using her voice to spread God's goodness through song.
Robertson, 21, announced her very first worship song "One" on social media this week.
"Fam … my very first worship song is officially out – ONE ! ONLY GOD. I hope when you listen to this song you are met with more of an understanding of His heart for you," she wrote on Instagram. "This song is for everyone. May His love for you be heard and felt."
The budding singer who got her start showcasing her life with family on the A&E show Duck Dynasty explained why she hasn't released her own worship music up until this moment.
"Singing was always something that was a very fearful thing to me, but I recognize that I actually found my voice when I found the passion to just worship and the passion to just lead a charge of unity," she said.
According to Robertson, releasing the new music was a scary endeavor.
"It's definitely the scariest thing I've done," she said.
In the lyric video for the song, Robertson explained her motivation for "ONE."
"My heart for this generation is that we would be united as ONE family. While I was on tour, I wanted to end the night with something that brought everyone together," she said. "So I took a leap of faith and wrote this song."
The author, philanthropist seems to be getting more comfortable with sharing her singing voice lately. Late last month, she released a video of herself singing the Hillsong worship song "What A Beautiful Name" on social media.
"Songs like this help me get through life. Constantly on repeat in my head how beautiful the name of Jesus is. No thing can compare to the name of Jesus. You have no rival," she captioned an Instagram video. "You have no equal. Now and forever God you reign. Yours is the kingdom. Yours is the glory. Yours is the name above all names."



(Photo by Terry Wyatt/Getty Images)