Rapper Tedashii Gets Vulnerable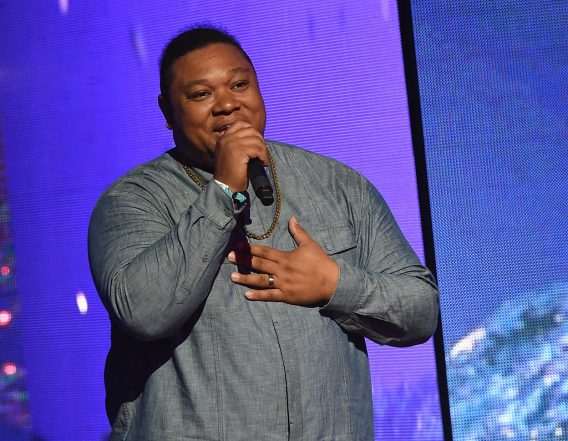 Christian Hip Hop artist Tedashii has been intentional about expressing vulnerabilities on his latest album, Never Fold.
The rapper recently spoke with Relevant magazine about his motivation for expressing his vulnerability on his latest record. On the album, he expresses pain from situations like losing his one-year-old baby in 2013.
Tedashii let God take over the process, hoping that other people could be inspired by his level of vulnerability.
"I think, if anything, I was just hoping God would do the work. I'm hoping it would be like 'Oh, he was vulnerable,'" the rapper born Tedashii Lavoy Anderson told the magazine. "I guess I could be vulnerable too.'"
He spoke about the importance of being transparent about life.
"I've learned, in just being around other older people who are in the faith, they're like, 'Man, Godliness begets Godliness,'" he said. "If you're hiding things and living with secrets and in darkness, then that will foster a certain type of atmosphere because other people will be inclined to do the same, because no one is really diving deep."
The rapper believes there is freedom in fully opening up to people.
"I'm super open. I'll dive deep with them," he said. "And I will fight to make sure that I'm fully known, and I do that not because I'm afraid that God might be against me at some moment, but I do it really because in that moment—when I'm fully known—then you can really help the real me."
By being transparent about his own struggles, the rapper believes he will be able to help others.
"That's what I learned: That in this moment, I'm going to give everything I have and open myself up so that I could help someone in a real place, not just in a formulaic we-all-mess-up way, but in a specific no I wanted to quit my marriage, I wanted to run out on what I had with the label, I wanted to give up on everything type of transparency," he said.
(Photo by Rick Diamond/Getty Images for KLOVE)