Prophetic Dream Led Worship Singer To Bethel Music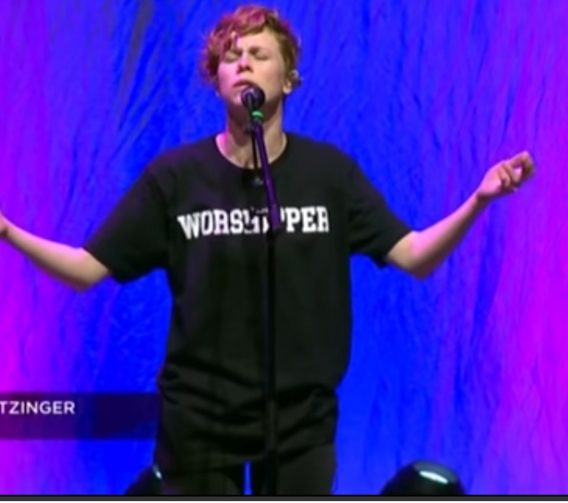 Worship singer-songwriter Steffany Gretzinger is revealing how a prophetic dream from her youth led her to the popular worship band.
Stephanie recently appeared on the podcast "Exploring the Prophetic" which is hosted by minister Shawn Bolz. On the episode, she spoke about a very specific dream that she had at the tender age of seven.
"[The dream was] about a hill lined with flags that went up to a building," she revealed. "I could never see the name on the building. … And I just was like, I don't know what's going to happen, I don't know what this place is, but I think I'll go there one day," Gretzinger says.
For the next four years, the hill, flag and building kept reappearing in her dreams. At a youth retreat a few years later, Stephanie began to learn what those symbols meant.
A prophetic preacher named Jamie Galloway, started speaking about Redding, the city where Bethel Church is located. The 34-year-old later became a part of Bethel Music.
"He started talking about this place called Redding, and then Jamie's like, 'Well, we're going to move there,' and I'm like, 'I'll just come visit.' And then we hit the hill to go up lined with flags," the singer said.
In a previous interview with Cross Rhythms, she spoke about moving to Nashville with her family. The move was something that the singer said was prophesied to her even before Bethel.
"I've had words about Nashville years before I ever came to Bethel, so it feels like the Lord's just unfolding things. My husband designs furniture – he's brilliant, he can do just about anything: he even makes clothes and he's even an artist on the side," she said. "He's crazy. He's working a really beautiful job right now, and I am homeschooling our little girl. It's the joy of my life: I'm learning so much about both of us. I set up days and afternoons to do some writing and try to be faithful in those things, because I just love it."
(Photo:screen grab)