Priscilla Shirer Talks Technology Improving Christian Films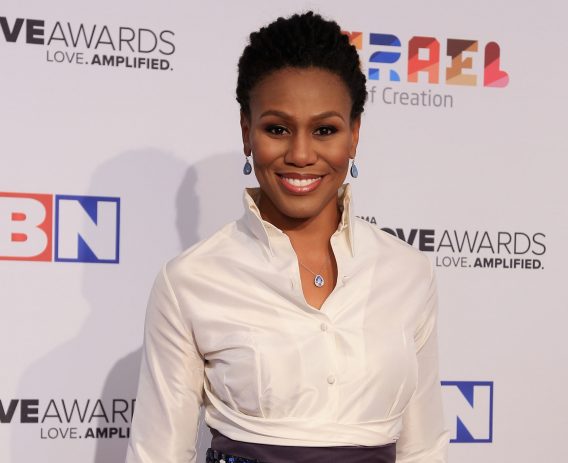 Priscilla Shirer believes Christians can produce great films without compromising their moral standards.
Shirer, the Bible teacher and daughter of mega-church Pastor Tony Evans who serves as the head of Going Beyond Ministries, recently spoke to Faithwire about how people can use technology to spread faith to the culture.
"As culture morphs and becomes more modern, as technology advances — all of those things — we can take advantage of all of that without in any way molding and trying to conform the principles of truth just to suit newer thinking," she explained. "We've got to remain true to the truths of God's Word."
There was once a time when Christian films were not as popular in theaters. Shirer says technology has made it possible for quality projects to draw bigger crowds.
"People en masse have never come out to see unapologetic Gospel films — I'm not talking about just general inspiration, I mean 'Jesus is Lord' kind of stuff," Shirer said. "They're coming en masse because there's technical excellence to actually match the Gospel story."
According to the Bible teacher who is also a budding actress, "packaging changes but principles never do."
Shirer believes that when strong principles are presented in quality packaging, it can serve as a tool for evangelizing.
"It allows a red carpet to be rolled out for a brand new audience," she said.
In a previous CBN interview, Shirer revealed how her acting career began in the 2015 Kendrick brothers' hit film, War Room.
"I remember doing church dramas when I was in my teen years and a little theater in my early twenties but I never thought about acting as something I would do.  The only reason I considered this is because the Kendrick brothers called and asked," she said. "That would be the only reason. And in fact, I told them no first.  I said, 'You do know I'm not an actress, right?' They said they were aware of that but thought I had the raw potential they could work with."
According to Shirer, the integrity of the producers led her to take on a lead role in the film.
"So, the only reason I considered this was because these great men of God really have such integrity and character.  They are not making movies to make money or to be famous or to draw attention to themselves," she said. " They have no interest in that.  They really want God's church to be served through these films. That's basically what our ministry is about."
Shirer is gearing up to star in another Kendrick brothers production, "Overcomer" which premieres in August.
(Photo by Anna Webber/Getty Images)