Pharrell Shared This Scripture At The Oscars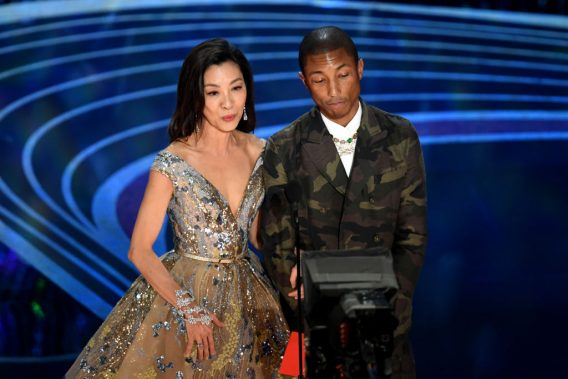 When Pharrell Williams took to the stage as a presenter at the 91st Annual Academy Awards on Sunday night, the music producer and artist shared a scripture.
"The Bible says, 'When I was a child I spoke as a child. I understood as a child. I thought as a child. And when I became a man, I put away childish things,'" Williams said, quoting 1 Corinthians 13:11 when presenting the award for Best Animated Feature alongside actress Michelle Yeoh.
Williams has shared glimpses into his own Christian beliefs, and previously spoke about the need for science and faith to better understand one another.
"Now I know that there's power in that word. I've experienced it. I've seen it," he said in a 2016 joint interview with gospel producer Kirk Franklin for Beats 1 Radio show, the OTHERtone. "But everyone has their journey and not everyone is going to believe. But I think it's really important to get us to understand…because if you have a difference of opinion I think it's smarter for you to understand your difference of opinion than to not know at all."
For Williams, it is important to try to seek understanding from people who believe differently.
"I think the easiest way for us to get to know each other is to share each other's beliefs and our differences and get to know them and understand them," he said.
Williams collaborated with Franklin for the song "123 Victory Remix." The gospel music artist and executive explained how working together was about God's divine timing.
"I told him about the song idea, this was in December of [2015]. He heard it and he said 'I think I've got a better idea,'" Franklin recalled. "How do you say no like that? He was extremely busy. When you're blessed to work with someone with a talent like that, you wait. And you wait until God's divine time."
(Photo by Kevin Winter/Getty Images)