Pastors Touré Roberts and Sarah Jakes-Roberts Producing Sitcom Inspired By Their Blended Family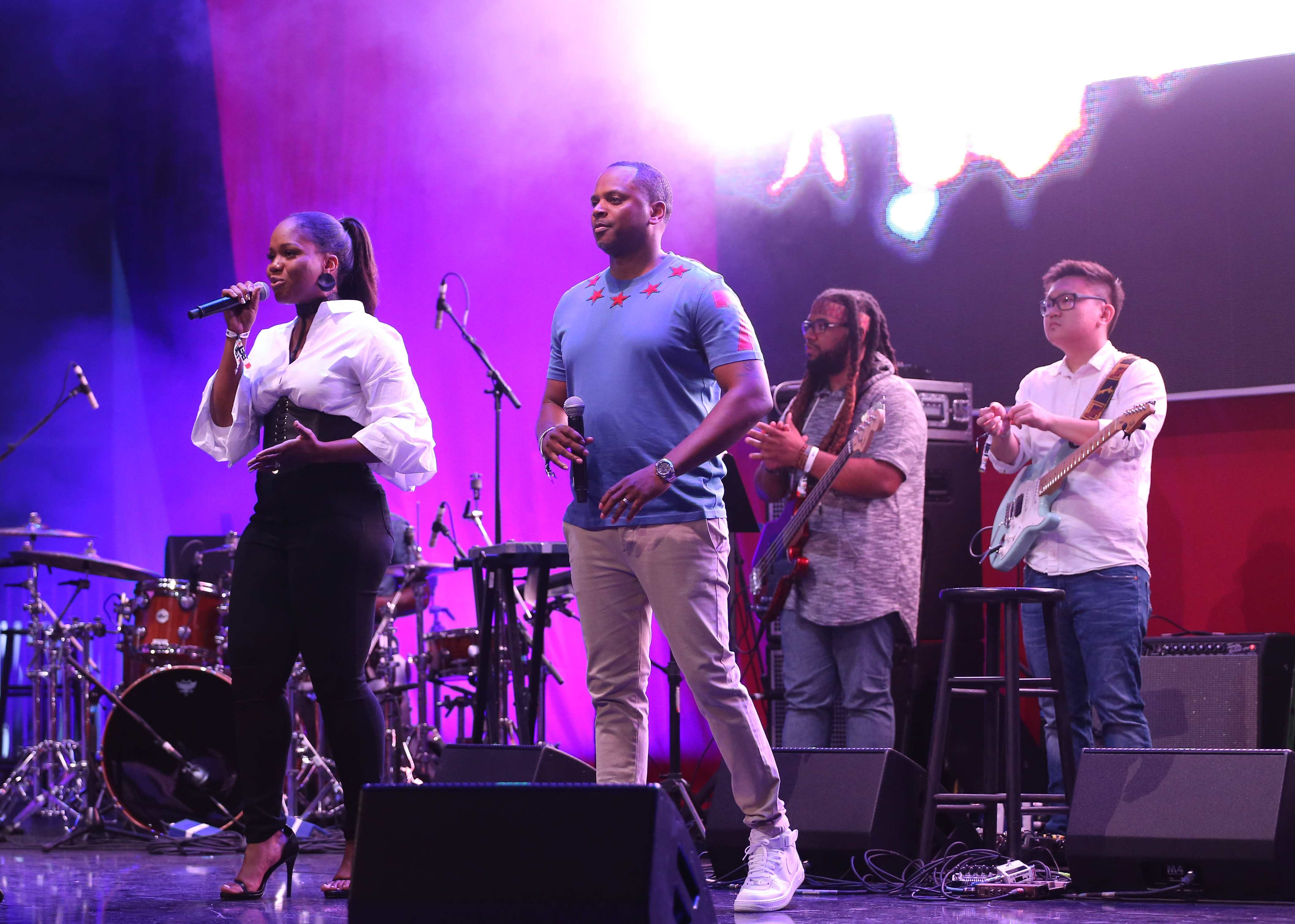 Married pastors Touré Roberts and Sarah Jakes-Roberts have inspired a new t.v. series about balancing their blended family.
The co-pastors of The Potter's House at One LA and The Potter's House Church of Denver are executive producing the pilot for ABC which has been inspired by their actual experiences. Actress Kerry Washington will produce the yet to be titled family comedy which will be written by Saladin K. Patterson (The Last O.G., The Big Bang Theory).
Deadline shared a description of the show which will star Leslie Odom Jr. who is also taking on a co-producing role. Odom has attended Pastor Touré's church for over 15 years.
"Leslie, played by Odom, and Hope are joint pastors at a young, hip, diverse church in Los Angeles. Through their services, online streams and books, they are experts at uniting people across different races, genders, orientations and opinions," the description reads. "But when it comes to uniting the people in their blended family, they are way out of their comfort zone — and as a result, the teachers often find themselves the pupils."
Jakes Roberts took to Instagram to reveal her vision for the show.
"We've been praying for creative ways to translate the power of God to transform, restore, and love everyone into the vision He had in mind when creating them. What better way to share that truth than through our own experiences," she wrote. "We're very excited to be co-executive producers and the inspiration behind the journey of modern pastoring and blending a family as told through the lens of Leslie and Hope."
Pastor Touré shared his thoughts about being able to co-executive produce the faith based sitcom.
"I've had the honor of pastoring in Hollywood for over 14 years. I've prayed for, counseled, encouraged, and even cried with some of the brightest people in entertainment before many of them were known to the public," he revealed on Instagram. "While many people were questioning the intentions of Hollywood, I chose to speak into the good that I knew was there. Fast forward to now being able to co-executive produce an inspiring sitcom with some of the most talented people in the industry is beyond mind-blowing."
(Photo by Rich Polk/Getty Images for BET)