Pastor Marvin Sapp Says He Never Compromised For Mainstream Success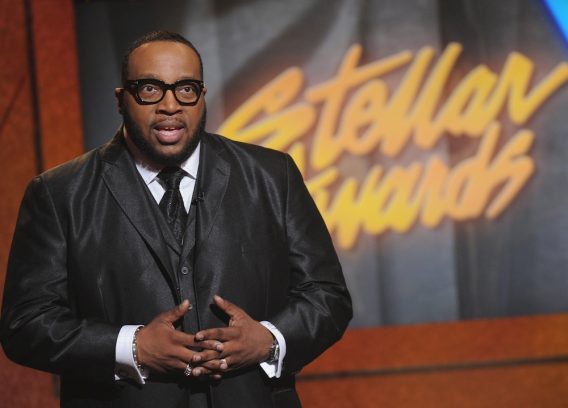 Pastor Marvin Sapp is reflecting about how he has not had to compromise his faith in order for his music to be received in the mainstream industry.
Sapp is the senior pastor of Lighthouse Full Life Center Church Grand Rapids, Mich. The preacher has also made a name for himself as a Grammy-nominated gospel singer with popular songs like "Never Would Have Made It," which continues to influence the masses over 10 years after its release.
This week, Sapp received a platinum record plaque for his contribution to the song "I Love You So Much" by mainstream hip-hop artists DJ Khaled and Chance the Rapper. The song was released on Khaled's Grateful album last year and samples Sapp's "Never Would Have Made It."
After receiving a platinum plaque, Sapp expressed his gratitude for being able to reach mainstream audiences.
"Look what came in the mail today at my office. Yes it's a DJ Khaled platinum plaque for my contribution on the Grateful CD," the pastor wrote on Instagram. "I'm grateful that God has allowed my reach to be not only global but across musical genres as well without compromise."
Earlier this year, Sapp also honored singer Teyana Taylor and rap mogul Kanye West for sampling the same song in their own version of the song called "Never Would Have Made It."
The pastor revealed his inspiration for originally writing the song.
"In 2006 when I wrote this song in a worship service after the death of my father initially I never intended it to be heard," Sapp wrote on social media this summer. "It was something I thought God gave me to get through my rough time. 12yrs later it's still touching and changing lives universally."
Earlier this month, Sapp reflected on why so many different types of people connect with his song.
"I just think that my relevance is solely based upon me tapping into the culture as it pertains to where they were, and what they feel," Sapp said in The Undefeated. "When I wrote 'Never Would've Made It' … the reason why the song is timeless is because everybody has had a never-would've-made-it moment. And kids connect to it. Adults connect to it. Grandparents connect to it. So the message is universal … "
(Photo by Rick Diamond/Getty Images)