Pastor Judah Smith Shares Scripture In R&B Singer's Music Video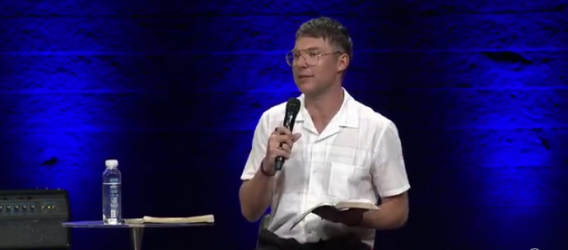 Pastor Judah Smith is making an appearance in R&B singer Ciara's new music video, "Beauty Marks."
The music video features some of the singer's most personal moments including her wedding to the Seattle Seahawks quarterback Russell Wilson and the birth of their second child, Sienna. Smith, the pastor of Churchome in Seattle, Washington is seen officiating the wedding and shares a scripture with the couple.
"Love bears all things. Love believes all things," he said quoting 1 Corinthians 13. "Love hopes all things. And love endures all things. Love is consuming."
Smith went on to give the newlyweds some practical Biblical advice about loving one another.
"When you read that you must ask yourself, 'how are we going to love all of each other all the time?' Because that's actually what the Bible narrative proposes," Smith said, before providing the answer. "There's only one way. And that is to connect your love for each other to the love that God has for each of you and that both of you and now both of you together."
Ciara and Russell were married in 2016 and co-parent two children, one from Ciara's previous relationship. For years, the Wilsons have shared their joint faith in Jesus Christ.
"It is a blessing that we both share the same vision and we really do believe that you gotta have God at the foundation," she said in a previous Yahoo report. "We both know that if it wasn't for Him we wouldn't be in the positions that we're in, we wouldn't have the blessings that we have. And so it all comes back to that."
Before they met, Ciara recalled praying for a man of God.
"I remember telling my friend the kind of guy I wanted: a God-fearing man with a very fun spirit who loves kids and would really, truly care for me," Ciara previously told EssenceMagazine as the May 2016 CoverGirl. "I was very specific because I do believe you can have it all."
(Photo: screen shot)