Nicole Ari Parker Shares The Prayer She Said For Husband Boris Kodjoe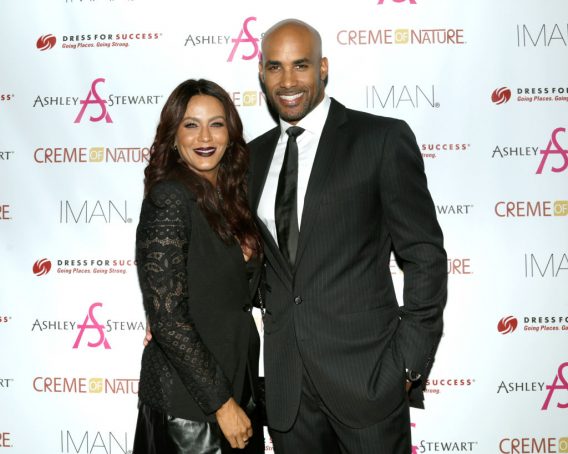 Nicole Ari Parker is opening up about the prayer she said to meet her husband Boris Kodjoe before they married 13 years ago.
Parker, the Christian actress known for roles in Remember The Titans, Soul Food and most recently Empire, responded to a question on social media about the prayer that she said for her husband. The actress responded by creating an entire post about her thought provoking conversation with God.
"Me: Dear Lord, What should I do? GOD: Make a list," Parker wrote on Instagram. "…Write down EVERYTHING you want. Even the parts you don't want me to see."
The actress, wife and mother recalled how God led her to include spiritual, mental, physical and financial things on her list.
"Loving, warm, WANTS to be a husband & father, Fine, WANTS to provide, mentally, physically and spiritually strong, AFFECTIONATE, curious about the world, likes to travel, likes music, likes history, likes art, likes the theatre, big hands, big feet, sexy, really smart, funny, fun, got jokes, makes the highest & best choices for himself, has that 'no-matter-what-I-got-this' spirit cause ish is gonna happen, respects his mother, forgives his father, loves himself and knows God," the list stated, according to Parker.
She recalled God telling her to really take the list in, seeing and feeling her future man in her mind.
"Is he perfect for you," Parker remembered God asking her before she responded, "Yes..Lawd..I mean Lord. YES."
However, the next question seemed to turn things around for the actress when God asked her if she would be the perfect wife for the man on that list if he entered her life at that moment. The actress ended her post by recalling many of the actions she took to better herself as an individual.
" (Takes reallyyy long pause)…..Proceeds to get mind right & affairs in order, rereads Their Eyes Were Watching God, goes to therapy, examines issues, forgives herself & others, calls parents more often, renews passport, goes to church, does a sit up and goes for a run, dusts off that business idea I had, remembers to laugh, buys nice lotion and rubs it all over body EVERYDAY, then buys some more, stays grateful for all her parts, cherishes friends, dances in her room, balances checkbook, makes green juice, loves herself," she wrote.
In a previous interview with the New York Post, Boris and Nicole were questioned about whose idea it was for their relationship to transition from the set of their former Showtime series Soul Food to a real life romance.
"I think it was God's," Parker said.
(Photo by Lars Niki/Getty Images for Ashley Stewart)