NCAA Champs Inspired By This Christian Song, Singer Tauren Wells Reacts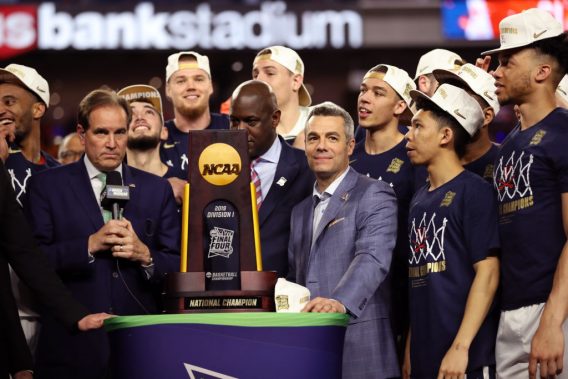 University of Virginia coach Tony Bennett encouraged his Virginia Cavaliers with a Christian song before they took home the NCAA tournament championship on Monday evening.
After Virginia beat the Texas Tech Red Raiders
In a grueling 85-77 overtime game, the coach praised God and spoke about the inspiring Tauren Wells song, "Hills and Valleys."
"I played a song for them today called 'Hills and Valleys' by Tauren Wells and it just means that you're never alone in the hills and the valleys and we faced those from last year to this year," Bennett told the media after his team's big win. "The credit goes to these young men and I can't wait to celebrate with my wife and my kids and my parents. I do want to thank the Lord and my Savior."
Christian singer Wells caught wind of the speech and shared his own thoughts about it on social media.
"What a CRAZZZZY shout out!! Wow," he wrote on Instagram. "Congratulations to Coach Bennett and the whole Virginia Men's Basketball Team @uvamenshoops on their outstanding performance tonight! Way to get the W fellas! To God be the glory. #hillsandvalleys."
In another message, Wells marveled at the majesty of God after his daily devotional spoke about the themes found in his hit song. Those same themes inspired the University of Virginia's big win ahead of their game.
"AND THE SCRIPTURE FOR MY BIBLE IN ONE YEAR PLAN TODAY IS…
'Rather, the land you will soon take over is a land of hills and valleys with plenty of rain— a land that the Lord your God cares for. He watches over it through each season of the year!'
‭‭Deuteronomy‬ ‭11:11-12‬ ‭NLT," he wrote. "You can't make this stuff up. God is so good. Amazing."
The team worked it's way up from disappointment last year when they became the first ever No.1 seed to be defeated by a No.16 seed, UMBC early in their championship journey. It's no wonder Wells' "Hills and Valleys" inspired their big win this year.
(Photo by Streeter Lecka/Getty Images)